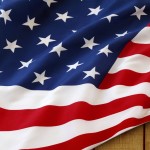 Memorial Day is an opportunity for you and your family to celebrate the men and women of the United States Armed Forces. While many people treat the day as a work-free holiday, it's important to remind ourselves of those who gave their lives in service to our country. To help you figure out the best way to pay homage to our servicemen and servicewomen, we've compiled a list of activities that are age-appropriate and have both educational and patriotic elements for the whole family.
Go to a parade
Parades are usually a ton of fun! Nearly every town in the U.S. has some sort of parade to attend. It's an opportunity for the whole family to relax, enjoy the sights and sounds, and meet local veterans. Make sure to remember the sunscreen if it's sunny out!
Donate to the VFW Buddy Poppy program
The Veterans of Foreign Wars ask for donations for their Buddy Poppy program every year. The poppies are assembled by disabled and needy veterans, and all the proceeds go toward helping state and national veterans' rehabilitation. Donations also help support the VFW National Home for Children.
Pause for the National Moment of Remembrance
Congress established the National Moment of Remembrance as an opportunity to stop for a moment and remember the sacrifices of our veterans. The moment, which is meant to signify national unity, happens on Memorial Day at 3:00 p.m. local time. Take a minute with the rest of the country to silently thank veterans who've served and continue to serve our country. If you have children, you can use the moment as an opportunity to discuss what the holiday means.
Learn about the American flag
Do you know how to fold a flag? Memorial Day is a great opportunity to learn how to do it. You can also find a lot of trivia about Old Glory, which you can turn into a Jeopardy-style game for your kids, or just peruse to learn more about our shared cultural heritage.
The holiday is also an opportunity to show off the red, white, and blue. Hang a flag in your yard or near your door. And remember that on Memorial Day, the flag is traditionally flown at half-staff until noon.
Send a soldier a care package
There are plenty of ways to show support to troops who are currently serving in the military. You can send a care package to a soldier with the help of websites like Operation Gratitude or Any Soldier. Creating the care package yourself can be a great opportunity to do some fun shopping or baking with the kids, and can also be a great teaching moment!
First Option Mortgage thanks all members of the United States Armed Forces and their families for their sacrifice and service to our country. Do you have any Memorial Day plans or ideas? Let us know on Twitter or Facebook, or contact us directly today!
Tags: holiday, memorial day