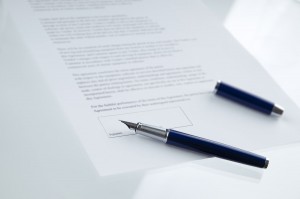 In addition to the down payment, the principle, and the interest owed on a new mortgage, you will need to pay closing costs when you purchase a home. Closing costs include the fees and expenses charged by the lender and third parties, relating to the purchase of real estate. While closing costs vary depending on the loan type you choose and the lender you select, we have outlined what you can expect when you close on your home.
What's Included in 'Closing Costs'?
Closing costs can vary widely, and what's included will depend on many factors—primarily where you're buying a home, and the kind of property you've chosen. The following is a list of fees commonly incorporated into closing costs:
Credit report fee: running your credit check

Loan origination fee: locating funds for your mortgage
Attorney's fees
Appraisal, survey and inspection fees: including those required by the lender and requested by you
Discount points: relating to a refinanced loan
Title fees: including insurance, to protect the lender in the event the title is unclean, and background checks
Recording fees: recording the new property records with the city and county
Underwriting fee: covering the cost of evaluating the mortgage application
How Much Are They?
Generally, people should expect closing costs to be around 2-5% of the purchase price of the home, and a recent survey found that $3,700 was the average amount for closing fees. Your lender is required to give you a Good Faith Estimate (GFE) within three days of your loan application, though each of the fees listed there can legally increase by as much as 10%. GFEs often reveal the general amount you should expect to pay, but realize too they can increase to a somewhat substantial degree.
Who Has to Pay Them?
Almost always, the buyer of a home will pay the closing costs, though when you're negotiating on a price, sometimes the seller will offer to pay them. Additionally, some lenders will offer a no-closing mortgage, in which they cover the expenses. If you're strapped for cash up front, this can be a good option, but it often costs more in the end, with either higher interest rates or the closing costs increased and included in the principal of the loan.
If you're interested in purchasing, refinancing, or learning more about mortgage rates, simply fill out our Fast Response form. Our experienced mortgage professionals would love to sit down and discuss your needs. We look forward to hearing from you!
Tags: first time home buyer, Home Loan, home mortgage, Mortgage, mortgage education, refinance, refinancing