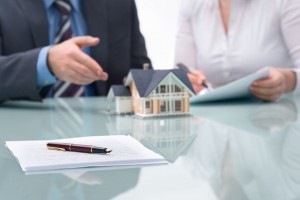 For most Americans, buying a home is the biggest purchase they'll ever make. A lot of costs add up when buying a home, but beyond the price tag, houses last much longer than just about anything else you will ever buy. There's significant pressure, then, to buy a home that's the right size for you now—and, ideally, for the future. You should know your ideal square footage, number of bedrooms, and yard size before you begin looking at listings. To know that, you need to first assess your needs.
How Many Bedrooms Do You (Really) Need?
New trends are turning that old "bigger is better" adage on its head. According to latest census figures, about a third of Americans say their ideal home size is between 1,400 and 2,000 square feet—a significant downsize from responses just 10 years ago. People are making due with less, as many folks are realizing multiple spare bedrooms can be more of a hassle than a convenience.
Until the mid-century, many kids slept in the same room. It's now typical for young children to have separate bedrooms, which is an important trend to consider when assessing your needs. If you have children, do you want to ensure they have individual space in your home? If you want children, do you expect to live in the same house until they grow out of a nursery?
Set realistic expectations when searching for your home and buy a house with enough space to accommodate your future plans. A spare bedroom can easily become a nursery, and home offices can eventually become bedrooms for older children. First time homebuyers, especially, can eventually upgrade to a larger property, so don't feel pressured to buy a place with more bedrooms than you need now or in the near future.
What Kind of Space Do You Value?
The recent trend of smaller homes isn't just a response to unnecessary bedrooms: It's a realization that small can just as easily mean "cozy" as "cramped." Huge, sprawling living rooms and master bedrooms might resemble the homes of royalty and Downton Abbey, but many homeowners are discovering they prefer more intimate floor plans. When choosing the best-sized home for you, consider the places such as restaurants and shops where you feel most comfortable: Are they spacious interiors or snug nooks? Are they bright or dim? Do you spend more time indoors or outdoors? Knowing this can direct you toward the size of a home that meets your practical and psychological needs.
What's in the Budget?
A great deal certainly depends on your local real estate market, but you'll find a positive correlation between the cost and size of a home just about anywhere. More bedrooms and larger yards inevitably come with higher price tags. Larger homes also have higher energy and utility bills, which can make up a significant chunk of your monthly home payments. You should never purchase a home outside of your budget, so use our mortgage calculator to see the price point you'll be able to afford.
Once you know your price limits, you'll have a sense of your size limits. Even if a 5-bedroom house sounds ideal for the home office and number of children you eventually want, it may not be financially feasible—or you may need to concede on other points. Larger homes can be purchased for less if you find properties with smaller yards, or in other neighborhoods. Suburban sprawl began as a way to accommodate homebuyers who wanted a big home for less money, so consider expanding your search to other areas of your city and surrounding towns.
If you're interested in buying a home of any size, and if you want to know more about mortgage rates, fill out our Fast Response form. Our experienced mortgage professionals are here for you and your needs!
Tags: 2014 Housing Trends, best time to buy a home, first time home buyer, house hunting, housing market statistics, Real Estate