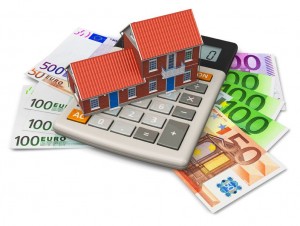 Houses need upkeep and repairs, and home improvement costs money. Sometimes, families can't afford the sort of costs that are necessary for a house's upkeep. What do low and medium-income families do when their house springs a leak, or something needs to be upgraded?
Fear not, because mortgage companies actually have a remedy for this, and it comes in a convenient CHIP Package!

What is a CHIP loan?
CHIP stands for the Community Home Improvement Program, a type of service that allows low-to-mid income homeowners to repair or make improvements on single-family homes. Because these are for families with not a lot of cash, CHIP loans often do not place a financial burden on the families. CHIP interest rates are often the lowest out of all home financing, with many of the fees that come with home loans waived or missing altogether.

CHIP loans often come with flexible payment plans, as well. They offer fixed monthly payments that don't adjust, allowing you to make the same payment over the life of the loan. Some forgiveness is also allowed on 5-and-10 year allotments.

CHIP Loan vs. Grant
The payment options provided above are only for the grant portion that the CHIP program provides. If you have the need, CHIP also provides grants. These are stipends that families can apply for in order to fund some necessary repair on a house. Often, homeowners are not required to pay grant funding back, and CHIP will include necessary added costs, such as professional help, into the cost of the grant.

What's the Downside?
CHIP loans may not be for all families. In order to qualify, you have to own the home you're living in, and also be able to physically show the renovations being made on the house. It must be borrowed from a single family, and CHIP calculates the total need not just by repairs, but by how many people live in the household.

If the renovations you had in mind exceed the amount a CHIP loan could provide, you have to prove you can make up the amount out-of-pocket. Otherwise, CHIP will not provide any funds for the family.

There are all sorts of options when it comes to creating a warm, safe environment in your house. You don't have to be rich to start renovating your home. We'd like to make your choice simple here at First Option. If renovations are something you want to do but they seem out of reach, give us a call. And if you're looking for any other DIY tips, get in touch with us directly on Facebook or Twitter.