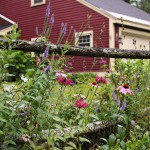 Spring has sprung and the housing market is revving up for a great year. It's a strange time for the housing market. We're in the midst of an economic rebound, which means more prospective homeowners are looking to buy, but hoping to close before mortgage interest rates rise. So what's in store for prospective buyers and sellers this year?
What's ahead this spring
Mortgage interest rates have gotten a lot of press lately, because everyone in the industry predicted rate increases this year. But sometimes the market surprises everyone, and this year is one of those times. Mortgage rates remain low. That, coupled with this spring's mild weather, has led to a strong start to the buying and selling season.
That doesn't mean that rates will remain low until the end of summer, though. In fact, the first half of March saw two straight weeks of increases — another unexpected event that dashed predictions made late last year.
Home sales will increase sharply this year, according to Freddie Mac, jumping 16 percent from last year. That's mostly thanks to the strengthening economy and more millennials embarking on homeownership for the first time. On the flip side, mortgage refinancing is expected to be down this year, offsetting the rise in home purchases.
What it means for buyers and sellers
It feels like everyone is buying right now. As the economy recovers, the surge in home purchases is making the news nearly every week, which can overwhelm prospective homeowners just starting out in the process. And it's true that the market is recovering fast and specific programs are soaring in popularity, such as the VA loans program, which is having a record-breaking spring.
But that doesn't mean it's a bad time to buy. It's actually a great time. Plenty of homes will be on the market all summer and rates are very good.
Because home inventory is low (the lowest in a decade, in fact), it's an ideal time for sellers to put their homes on the market. There's increased interest from buyers, especially now as spring really kicks into gear. So sales are up but inventory is down. That makes it a great time to sell. That said, many sellers are also buyers and will have to contend with some of those challenges in the market.
However, the buyers who will have to work hardest this spring are first-time homebuyers. With rising interest rates, skyrocketing rent prices, and stagnant wages, prospective buyers looking for their first homes are going to have put in a little extra legwork and spend more time with their brokers to find the right loan for them.
Whether you're buying or selling (or both), remember that it's a good market. The economy gets stronger every day, which is good for everyone: buyers, sellers, refinancers, and the rest. So if you've been contemplating a move, now might be the perfect time.
Are you buying this spring? Selling? Join the conversation on Twitter or Facebook! And if you're in the market for a new home, contact us! We have branches all over the country!
Tags: best time to buy a home, first option mortgage, first time home buyer, home mortgage, house hunting, housing market statistics, mortgage education, Real Estate