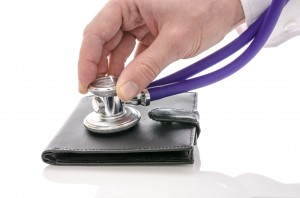 Going through bankruptcy can be a devastating experience and with the great recession the country is just now beginning to come out of, the unfortunate truth is that, for many Americans, this damaging process became a real reality of the times.
Despite what you may have heard, bankruptcy doesn't have to be a permanent black eye on your credit that will prevent you from ever purchasing again. With some proper financial planning and sound advice, you could be eligible to purchase a home within as little as two years of having your bankruptcy discharged and in as few as three after a foreclosure. Take the following steps and you will be well on your way to future homeownership once again.
Discharge
Once you have completed the bankruptcy process and the judge has ordered a discharge, check your credit report and make sure all debts have in fact been closed and discharged. Some creditors will continue to report to collections by default, which can cause further damage your credit.
Foreclosure
If you went through a foreclosure when you filed for bankruptcy, also make sure that the official records such as the property deeds, court actions, and tax records accurately reflect the foreclosure date. Lenders will be referring to it when you apply for your next mortgage.
Keep Remaining Installment Loans Open
Keep all your remaining installment loans such as student loans or car payments open and be sure to pay them on time each month.
Apply for a Secured Credit Card
Apply for a secured credit card as soon as possible. Make sure it is with a company that reports to the credit bureaus monthly, pick one of your monthly bills to charge on it and then pay off the balance in full each month.
Apply for a Unsecured Credit Card
Once you have built up some trust with your secured credit card and have maintained on time monthly payments and a low balance for at least six months, you will be ready to apply for an unsecured credit card.
Ask for a Credit Limit Increase
The more credit you have at your disposal (that you are not using) the better. Just remember to maintain a low to no balance debt on your cards and be careful not to take advantage of additional credit when it is offered to you.
Save for a Down Payment
You will need at least 3.5% down to qualify for a home loan so the best time to start saving up the funds for your down payment is while you are repairing your credit.
Two to Three Years Later…
Apply for a home loan!! As long as you have taken the steps above and maintained on time payments and a low debt-to-credit ratio, in two to three years time, securing a new home loan should be a breeze!
To speak with one of our experienced mortgage lenders about refinancing your home loan, purchasing a new home, or getting rates, simply fill out our Fast Response form or give us a call at 888-644-1999. Our experienced mortgage professionals would love to discuss your needs. We can't wait to hear from you!
Tags: 2013 Housing Trends, Everyday Living, first option lending, first option mortgage, mortgage education, Real Estate