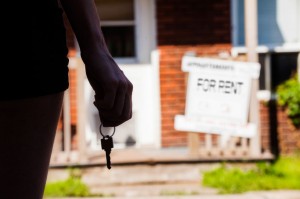 Net worth isn't just something celebrities have. Technically, everyone has some level of net worth, but just how much depends on a number of factors. According to a new report from the Federal Reserve Survey of Consumer Finances, one factor matters more than just about anything else: Are you a homeowner? Depending on how you answer that question will exponentially affect your level of net worth. The long story short is this: If you want to increase your net worth, you need to become a homebuyer.
Homeowner Net Worth by the Numbers
The National Association of Realtors released the findings from this recent government survey, showcasing the extent to which homeowners' net worth surpasses renters. Over the last 15 years, the numbers have varied a bit, but the range is still impressive: owning a home results in a net worth anywhere from 31 to 46 times that of renting a home. The most recent survey reported the actual numbers. A typical homeowner in America has a net worth of $200,000. The typical renter has around $5,000.
65.2% of American households own a primary residence, meaning that over a third of the country rents or has an alternative housing arrangement. Even considering the fact that homes are the second most common non-financial asset, that's a sizable portion of the country without one. We know buying a home is a huge decision that carries a great deal of financial responsibility, but these net worth statistics show that the payoff is tremendous. Leaving your rental behind can make you worth 40x more. Other assets can increase your net worth, but rarely as dramatically as a home.
Why Homes Are So Valuable
Investopedia has declared houses to be "your most valuable asset." The reason why is pretty simple: Homes cost more than just about anything an everyday American can own. Luxury jets and priceless paintings are assets of the very rich. For most people, cars and stocks are the only assets that come close to the value of a home—and unless you drive a Lamborghini or invested in Google when it first launched, a home is going to add much more to your net worth than either of those.
It's also a practical investment. When you own a home, all of the equity you've built up starting with your down payment counts toward your net worth. Each time you make a mortgage payment, that number increases, and your net worth with it. Money spent on rent is essentially lost. Renting also tends to cost a lot more, each month and every April, when homeowners receive tax benefits. Landlords have to make money off of their property, so they charge more than you would pay on a mortgage.
Increase Your Net Worth Today
Buying a home of any size or value will increase your net worth. Even if your finances are tight, if you can pay your monthly rent, you can make mortgage payments on some property—very likely on a property larger and more valuable than your current apartment or rented home. Whatever stage of life you're in, increasing your net worth will benefit you in the long run—whether it's to buy a larger home for a family in five years or to have the financial means to move across the country. Buying a home is a good investment, the most valuable asset you'll probably ever own. If you want to increase your net worth, a house is the best place to start.
We want to help you leave the renter's life behind by buying a home. To learn more about the financial costs involved, including current mortgage rates, fill out our Fast Response form. Our experienced mortgage professionals are here for you and your needs!
Tags: 2014 Housing Trends, best time to buy a home, first time home buyer, housing market statistics, Real Estate