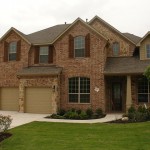 "
Am I ready to buy a house
?" It's a big question that you should carefully think through before you make a commitment to becoming a homeowner.
Buying your first home requires a considerable amount of preparation. You'll need to get your finances in order by cutting your debts, managing your expenses, improving your credit, and increasing your savings for a down payment. Taking the time to improve all these factors is a great way to build a solid foundation to purchase a home.
You will also want to consider your goals. If you're planning to stay in the area and your job is stable, buying a home makes sense. If this is the case, getting pre-approved for a mortgage is a good move to make as it will give you time to search for the property that fits your budget. Planning on moving in the next five to seven years and are still committed to purchasing a home? When you are in the pre-approval stage, make sure to let your loan originator know. He or she will be able to review financial options that are best suited for a short-term commitment.
Make sure to do your research. Owning a home requires a genuine commitment. It means regular maintenance, mowing the lawn, and taking care of the unexpected, such as broken sprinklers and blown down fences. And while these minor annoyances can't be predicted, what can be predicted with relative certainty is that owning a home is one of the best ways to strengthen your financial well-being.
If you're still wondering if you're ready to buy a house, contact First Option Mortgage and we'll be happy to help sort through your options. We'll be glad to answer your questions and take the steps you need to begin the process of purchasing your first home.
Image Source: Pixabay.com
Tags: first option mortgage, getting your finances in order, oming a homeowner