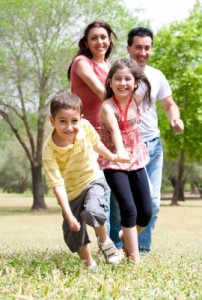 The 30s are a sweet time in most adults' lives. They begin the decade where financial health and prosperity finally feel like they are in reach and their families are just hitting their stride. They are also the years when
many adults purchase their first home
– one of the most important investments they'll make in a lifetime.
Strategies for Getting a Mortgage in Your 30s
The following are smart strategies for getting a mortgage in your 30s that can help enhance your financial security.
Find a good mortgage lender. Meet with more than one mortgage lender to feel them out and learn more about their approach. Who takes the most time to explain things? Which one presents a variety of options, explaining the benefits and risks of each? You want to work with a mortgage lender who works in your best interest, so read the fine print carefully to avoid hidden points and fees that can put extra money in the lender's pockets.
Learn the ins and outs of mortgages. Once you've found your favorite lender, do take the time to learn more about mortgages, the different options available to you and interest basics so you make sound choice for the present day as well as your future. Know the difference between fixed- and adjustable-rate mortgages, government subsidized versus private loans, and which down payment percentage is best to keep your interest rates low. A good loan originator should be able to explain all of this to you.
Get your finances together. If your credit still needs a little sprucing up, now's the time. Your credit score and credit history will be scrutinized by the underwriter. The better your credit is, the more likely you will be approved for your mortgage and enjoy the benefits of low interest rates.
Contact us at First Option Mortgage when you're ready to apply for your mortgage.
Image Source: FreeDigitalPhotos.net
Tags: applying for a mortgage in your 30s, first option mortgage, tips for getting a mortgage in your 30s