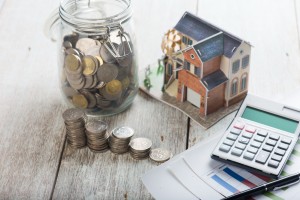 So you've found the perfect house. You've piled together some savings, and even checked out the market for any potential deals. You have a budget, but now you're just trying to see how far your budget can travel in this economy. Most homeowners get the why the how down pretty quickly, but it's
when
the best time to buy that's the true question.
Traditionally, people will tell you that Spring is the best time to lock in that sale on your new home. However, the trends for 2017 have shown that this may not be the case. With the demand of everyone looking to get a new spring home, the supply just can't keep up any longer.
From home vacancy rates to average real estate figures, the results are clear: Summer is looking to be the best time in 2017 to keep on the watch for for-sale signs.
A study from Zillow shows the amount of homes for sale decrease in the month of July and August by about 10%. The median price-range shows decreases by about 15% in the United States. Why spend all that hard-earned money just to purchase your home in the early months, when you can wait a few months and take advantage of extra savings.
Conversely, Purchasing a home in the current months leading up to fall will reverse those savings. Once summer moves into fall and families are locked into their schools and homes, marketing conditions lock up. Ultimately, this reverses fortunes, looking at a lower rate of 12-13% under the market-value.
However, buying at the end of summer might make sense now, too. August and September are slated to have some of the lowest mortgage rates seen in 2017, currently at a 4.06%.
Apply for loans at the start of each month, Monday or Friday potentially the best days of the week. Potential sellers are more prone to posting their house and seriously considering the first offer as a meter-stick as others  show interest.
These rates represent the average in the country, so do your research for your local area or the desired move-in area. If you have any other questions, don't hesitate to get in touch with one of our local representatives, directly, or on Facebook or Twitter. They're more than happy to help.
Tags: 2017 Housing Trends, first time home buyer, house hunting