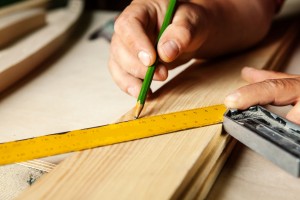 Whether your house is a
fixer-upper
or just needs a little attention, you can do well to hone your DIY skills. Doing remodels, making repairs, and improving your home yourself can be satisfying; it can also save you a whole lot of money compared to calling a contractor. But what are the DIY projects that save you the most? Which home repairs give you the most bang for your buck, and what should you leave to the experts?
Yards, doors, and windows all increase curb appeal
Curb appeal can be a major factor in increasing your home's value, and projects that increase that curb appeal can often be done for fairly low cost. HouseLogic has listed the top five DIY money-saving projects, three of which directly relate to curb appeal. Putting a new steel door on your home, installing a new garage door, and adding vinyl windows topped their list of money-saving projects. All of those could greatly improve the first impression your home presents to buyers or assessors.
What's more, you can save big by doing them yourself. In the same article, HouseLogic notes that it can cost as much as $2,000 to hire a contractor to install a steel door, but you can put in yourself for about $250. That savings, plus what you do for your home's curb appeal, makes that project a very good candidate for DIY.

Insulate that attic
Some improvements might not be visible from the outside, but they'll also give you a major return on investment and increase your home's value. According to one report, adding attic insulation pays off big. Homeowners can potentially recoup as much as 116.9 percent of the cost of the project when they sell their home. Other potentially lucrative remodeling projects include adding manufactured stone veneer (with 92.9 percent of the cost recouped), adding a deck (75 percent of value recouped), and all of the abovementioned projects that add to curb appeal.

What you shouldn't DIY
There are some home projects you should never try to do yourself. Depending on where you live, some projects (like creating an addition to your home) might be illegal to do without proper permitting, and local regulations might require you to call in an expert. Some projects also entail a certain amount of risk to you or your home, such as electrical work. While it's possible to make DIY electrical improvements, it's risky and can lead to some fairly catastrophic outcomes. The same can be said for plumbing, roofing, and anything involving asbestos.
But those are specialized cases. There's still plenty in your home you can improve yourself. By knowing when to crack out your own tools and when to call in support, you'll be able to raise the value of your home, improve your own quality of life in it, and have the satisfaction of knowing you can get the job done.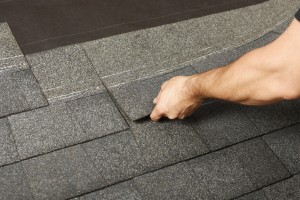 What are your favorite DIY tips? Share them with us on Twitter and Facebook. And if you're hoping to sell your home after fixing it up, get in touch with us any time.
Tags: Everyday Living, homeowner tips