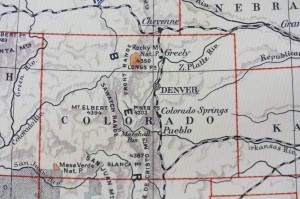 Denver's called the Mile High City for a reason. Sitting thousands of feet above sea level, the metropolitan area offers access to trails, parks, and mountains, just a half-hour drive away. People who love the outdoors move to the city in droves, contributing to the recent
record-breaking Colorado home prices
. Many homebuyers are attracted to its vistas and outdoor recreation. If you're one of them and looking for a beautiful day hike near Denver, consider these four gorgeous options.
1. Alderfer and Three Sisters Park – A Great Dog Friendly Choice
Quite a few hikes near Denver allow man's best friend, but the trails of Alderfer and Three Sisters Park are suitable for a dog (and person) of just about any age or fitness level. Situated just 45 minutes outside of Denver in Evergreen, this park offers 18 trails, ranging from 0.2 to 2.3 miles long. The longest can be completed in about an hour and a half, and if that's not long enough, there are plenty more trails for you and your pup to choose from as soon as you finish.
2. Emerald Lake Hike – A Tougher Scenic Trail
Nestled in the Rocky Mountain National Park, this deceptively named hike actually features three lakes. It's moderately difficult; the relatively short trail (1.8 miles, one way) will take two to three hours to complete, with a 600-foot elevation gain. Dogs aren't allowed, but the hike is open all year, attracting snowshoers in the colder months.
Two things to note: Get to the Bear Lake Parking area early, as it's among the busiest in the park, and plan to pay for an RMNP Park Pass.
3. Mt. Evans Summit Hike – Accessible for All
On paper, Mt. Evans doesn't seem like it could be worth the trip. Situated almost two hours from Denver, the hike can technically be completed in 15 minutes, but raw numbers don't account for scenic grandeur. Once you're there, Mt. Evans Summit offers a panoramic view of the Rocky Mountains and frequent sightings of Colorado wildlife like bighorn sheep, and the trail is handicap accessible for disabled patrons and less active hikers—making it a great place to take older visiting relatives. Depending on your route, you can also pass Echo Lake and Mount Goliath along the way, which are both worthy stops.
4. East Plum Creek Trail in Castle Rock – Running Trails Outside the City
Want something closer to home? You can get to the East Plum Creek Trail within 30 minutes of leaving Denver, and you can enjoy the great outdoors for most of the day. 5.3 miles of paved trail follow the curves and flow of Plum Creek, taking hikers through cottonwoods and wetlands through the heart of Castle Rock. If you feel like jogging, you can join the other runners who use the trail daily, or you can walk leisurely experiencing the array of flora and fauna all along the route.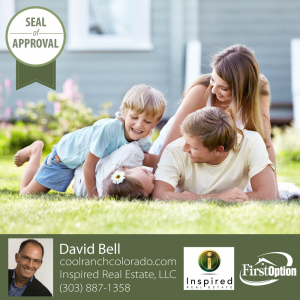 This post is brought to you in partnership with David Bell, a First Option recommended Denver realtor. David is a Denver native who loves helping families find their new homes. Call David at 303-887-1358 today!
If you're interested in purchasing, refinancing, or learning about our low down and no down payment financing options in Denver, simply fill out our Fast Response form or call our local branch at (303) 803-1900. Our experienced mortgage professionals would love to sit down and discuss your needs. We look forward to hearing from you!
Tags: 2014 Housing Trends, Colorado mortgage, Denver Mortgage