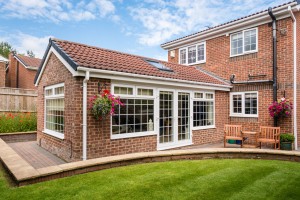 Homes have always been an investment. They're a huge source of net worth, a source of liquidity, and
renting out a second home
can be a source of revenue. Today, homeowners have a new way to monetize the biggest purchase of their lives. Airbnb allows you to rent out your spare room, ADU, or entire house on a limited, case-by-case basis. It takes more than just an extra room to succeed in the Airbnb game, though. Here are a few essential tips on being a great Airbnb host.
Describe and photograph your home accurately
When you're posting your extra space online for potential guests, you obviously want your space to look nice and inviting — the kind of place people will choose to stay in. However, you also need to accurately represent it. Photographing your space in a flattering way is totally fine, but don't shoot your rental space at angles that deceive your potential guests or misrepresent what you're offering.
If you use deceptive angles to make your space look bigger than it actually is, or your space is less clean than it appears in your photographs, your guests will feel ripped off and lied to. That also goes for not mentioning issues with your home, such as narrow hallways, lots of stairs, or unusual features. Mention all those things from the outset so you can manage your guests' expectations. Be honest. Show people what they'll be getting when they choose to stay with you, and don't exaggerate or deceive.
Some unusual features might even work to your advantage. Being upfront about small spaces or winding staircases can make your rental attractive to guests looking for a place with character. Don't try to hide what makes your Airbnb unique!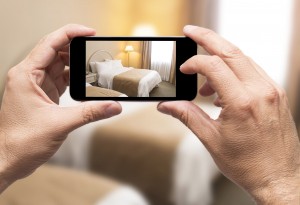 Make sure you have proper insurance
Airbnb is known for having a $1 million guarantee against loss and damages. However, Airbnb's loss protection doesn't cover everything. If you unfortunately have to deal with guests who decide to maliciously damage your furnishings, for instance, Airbnb will not cover that. Make sure your furniture is also insured against loss or damage, as the standard guarantee only covers your home, not what's in it. While it's unlikely you'll get the guests who decide to mutilate your furniture just for fun, accidents do happen. Be ready for them.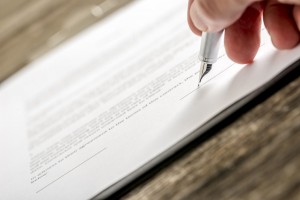 Have proper furnishings and amenities
You need a lot more than just a spare room to be an Airbnb host. Furnishing a home is essential for whatever you want to do with it. Be sure you can also meet your guests' needs for the duration of their stay. The bedroom you provide should obviously be clean, functional, and up to code, but you need to provide more than that. Probably the single most important thing you can offer to guests is their own bathroom, if possible. If they have to share a bathroom with you or other guests, that's not a dealbreaker, but ideally your guests should have facilities that are all their own. Make sure those facilities are stocked with toilet paper, soap, shampoo, and towels.
After that, make sure your guests have access to reliable Wi-Fi. Some hosts might feel hesitant about offering their network to strangers, but it's possible to set up Wi-Fi for your Airbnb without exposing your own data. Outside of towels, a fast internet connection is one of the biggest conveniences you can provide for your guests.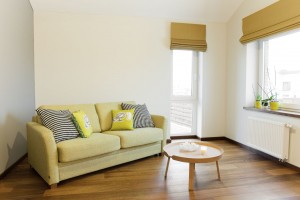 Go above and beyond
After you've satisfied basic human needs like access to plumbing and social media, go the extra mile. Ask your guests how they take their coffee in the morning and if they'd like anything in the evening. Leave out some fruit in the morning and a bottle of wine at night. Make sure any electronics in your space are labeled, with clearly written guides about how to use them.
Leave out some information about what's in the area. Stock your space with a few local guidebooks, and provide guests with a guide to some nearby restaurants, bars, and cafes. Consider including a map with advice on transportation and local sites, and be ready to answer any questions your guests have about your city. You're a local, so your guests are likely to trust your recommendations over that of a travel site.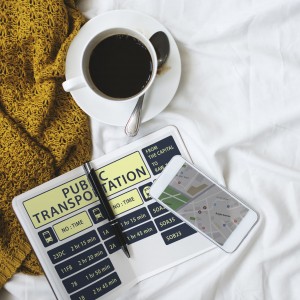 Do you have tips for being an Airbnb host? Share them with us on Twitter and Facebook. And if you're hoping to sell your home after fixing it up, get in touch with us anytime.
Tags: Everyday Living, homeowner tips, renting