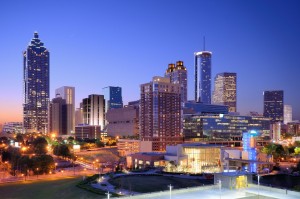 If you're looking for a house in Atlanta, you couldn't ask for a better place to move. In addition to being a thriving center of global commerce, it's also an area of cultural and historical significance. We've published a guide to buying near parks in the city, but this guide will provide a more comprehensive overview. Read on to find out more about life in The ATL.
Atlanta metro overview
Atlanta's housing market is heating up, and is expected to grow in the coming years. Currently, the median home price is $265,000. The value of homes in the area is currently at $192,000. The expectation is that home values will rise by 5.4 percent in the next year.
If you're looking for homes in the greater Atlanta metro area, know that the price range is fairly wide. Cities like Sandy Springs have median home values of $424,800, while cities like Lithonia are in the $101,200 median home value range.
Breakdown of Atlanta neighborhoods
Depending on where you look within Atlanta's city limits, you'll notice a pretty significant jump in home values and prices.
On the higher end of the spectrum, Midtown has a median home value of $261,400, with a median price of $285,000.

Very close to downtown, Castleberry Hill sits at the middle part of the spectrum, with the median home value sitting at $170,400.

Finally, in the southwest area of the city, West End has a median home value of $89,000.
Living in ATL
If you're looking to live among a younger crowd, Atlanta is the place to do it. A large portion of the city's inhabitants range from ages 25 to 34.
Atlanta has plenty to love — killer breakfast food, beautiful attractions, and the peaches, to name a few — but the main reason to live here? An epicenter of multicultural exchange and history. Atlanta is the convergence of many different worlds, and by purchasing a house here, you can find yourself at the very center of it.
We hope we've provided a comprehensive and powerful guide to this beautiful city. On top of all this info, First Option Mortgage's home office is located in Atlanta. We're happy to help you start your Atlanta adventure (or anywhere else in Georgia, for that matter). Connect with us on Twitter or Facebook if you'd like to know more. Happy house hunting!
Tags: Atlanta, Atlanta Mortgage, atlanta real estate, Buying a Home, first time home buyer, Georgia, Georgia Mortgage, georgia real estate, house hunting, housing market statistics, living in atlanta, mortgage education, Real Estate