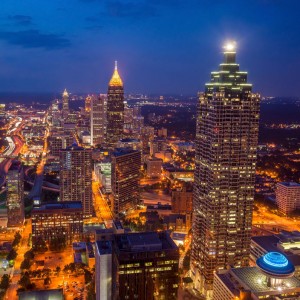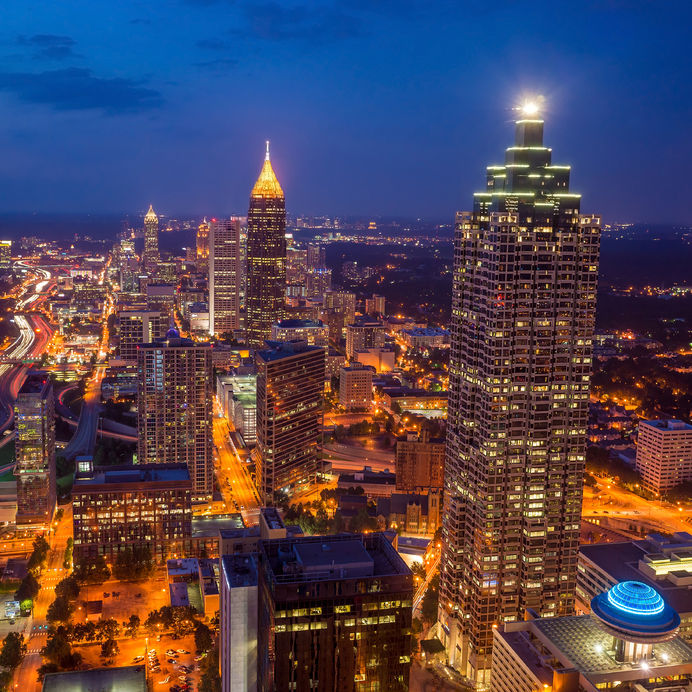 The Atlanta housing market felt the effects of the Recession particularly hard. As the economy all over the nation struggled, local home values sank, which forced most mortgages underwater, which resulted in thousands of Georgia homeowners defaulting on their loans. It seemed for awhile that risk of foreclosure was the norm in Atlanta real estate, because so many properties were seized by banks. The housing market crash felt like a dark time for the city, but the thousands of distressed properties left in its wake ultimately helped with the recovery. In fact, they're still helping. As Atlanta home values continue to rise, the sales of foreclosed homes are strengthening the overall market.
Homes Values: Still Up
Earlier this year, Atlanta home values increased at rates higher than almost any other city in America. That upward trend has only continued as the year has progressed. The latest reports reveal that July marked the fourth month in a row of increasing home prices—up 0.5% from June and 5.6% from the same period a year ago. This growth was slower at the end of the summer, but it remains 2-3 times higher than inflation rates, and the steady appreciation reflects a strong, stable market.
Part of this growth stems from the market's popularity among homebuyers of all ages. With first-time homebuyers taking up a smaller market share than in past generations, Atlanta real estate has been buoyed by retirees moving to the city for the warmer weather and proximity to family. Many older Americans no longer feel the need to retire in specific community housing projects; they're buying Atlanta homes with a growing frequency and renovating these properties to age in place. As more millennials enter the market, this trend may switch, but for now it's helped home prices flourish in Georgia.
A Boost from Distressed Properties
On paper, foreclosures sound like they would be bad for any real estate market. In Atlanta, they've been integral to the strength and growth of home values and sales. Because almost 29% of Atlanta homeowners continue to struggle with negative equity according to Zillow, housing inventory is tight with almost a third of homeowners in the city unable to sell. Distressed properties supplied Atlanta with the inventory it was otherwise lacking. First investors flocked to the city to turn these homes into rentals. Now that home values have risen, investor interest has dwindled, giving ordinary homebuyers the opportunity to purchase these short-sale listings, keeping the overall market active and strong.
Aftereffects of the Recession
Despite all of this good news, underwater mortgages remain a reality for many Atlanta homeowners. Though home values are increasing, it may take months or even longer for this growth to cancel out negative equity. If you're among the nearly 29% of homeowners in Georgia's capital struggling with your monthly mortgage payment, there's hope—and help—beyond this news of recent growth. Refinancing programs like HARP have already helped thousands of Georgia residents secure a lower mortgage rate, even if they owe more than their home is worth. HARP was passed to assist Americans whom the recession hit particularly hard, and each of its new iterations has expanded the program, making more people eligible. HARP may end when the year does, so contact us today to see if you qualify and could benefit by refinancing.
The Atlanta real estate market is only strengthening, and we want to help all homebuyers or current homeowners benefit from this growth. We'd love to talk more with you about mortgage rates, buying a home, or refinancing. Fill out our Fast Response form or call our local branch at (770) 226-5800, and our experienced mortgage professionals will sit down and discuss your needs. We look forward to hearing from you!
Tags: 2014 Housing Trends, Atlanta Mortgages, Georgia Mortgage, housing market statistics, Real Estate