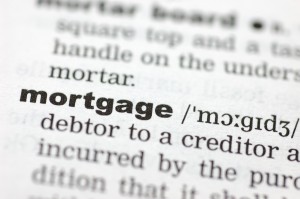 There's advice all over the internet when it comes to how to get a mortgage. Some people believe in the easy way—tricks and tips on how to look your best, immediately qualifying for a loan.
You might have heard some of these little nuggets of advice. Buy a car right before applying to boost your earning potential, or open up several credit cards to boost your credit score! These may sound like foolproof things that landed your parents their first mortgage, but today's economy and underwriting tools not only see through these sort of tricks, they bite back!
Don't be one of the people getting denied over these methods. If you understand that a mortgage is an agreement between two responsible, financially stable parties, then you're already halfway there.
The mortgage approval process is complicated, so you might be unsure where to begin. If you're worried about what to avoid when it comes to the approval process, take a look at the list of don'ts. Don't worry, we'll give you some things you can do that might increase your chances of qualifying.
Don't quit your job or lose primary income during your mortgage process. Jobs are tough, but losing a mortgage in the approval stage isn't a picnic, either. Keep steady employment while you're qualifying. It doesn't have to be the same job, but if you stop receiving a paycheck altogether your chances of being approved drop significantly.
Don't retire—Sorry, Grandpa. Even if you may be able to afford the mortgage with your retirement fund, retirement mortgages add significantly more paperwork for yourself and the lender you're working with. Sometimes, this might just break the bank.
Don't make any huge purchases that will take a substantial hit on your savings. You don't have to prove yourself when it comes to your finances! Instead, you want to appear to your lender as if your mortgage is the big purchase you'll make this year. Be patient, you can make your next aircraft carrier purchase after you've settled down into your new home.
Don't wait to deliver documents to your mortgage officer or professional. Retrieve them ASAP, they're almost always required to keep the process moving forward. While your lender works for you to get the best mortgage deal imaginable, it's not best to keep them waiting. You want to look eager, not like you're dragging your feet.
Don't play a shell game with your money, moving funds from account to account. Keep your money locked down in each account, right where you left it. Shifting funds might confuse the underwriter while they check your finances, causing the pre-approval process to try and follow your shell game. Only much, much slower.  The process can and will slow down to a crawl while they check and double-check their work.
Looking for ways you can actually appeal to your mortgage lender? What are a list of don't without their friendly do's! Here are some things you can strive toward to help out your lenders.
Do supply your mortgage professional with updated copies of your finances. If anything happens to your financial situation during the loan, be up front about it! Get ahead of the curve! This will help them keep your information and financial status up to date, ensuring the best rates and terms for your situation.
Do act proactively when it comes to locating things like homeowner's insurance and quotes. These are required for home ownership and will stall a mortgage dead in the water if you wait until the last stages.
Do remember that you and your mortgage lender work are working together. You're a team! They want your loan to clear just as much as you do. If you pass the ball to them fast enough, then everything should fall into place. It's all about teamwork!
First Option Mortgage is honored to call 46,795 different families our team mates. While we've helped them with a mortgage, they've helped us share in their success. Let us share in yours! Talk to us today to see how we can make your dreams come true. If you're confused or anxious about how all of this mortgage business works, get in touch with us on Facebook or Twitter.