EMPLOYEE SPOTLIGHT: Brandon, Indianapolis
"I Re-Build Lives"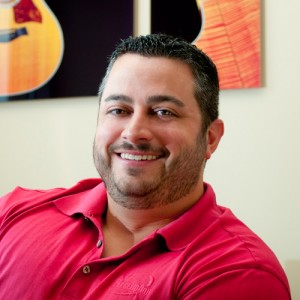 It puts things in perspective for me each time I receive a letter from one of my customers. This one letter I received recently was from a Customer that closed his loan with us over a year ago. At the time, Paul was struggling to keep his business alive, and because of challenged finances and deteriorating credit, was on the verge of losing his home.
We worked hard, for over 4 months to find a solution for Paul, and without giving up, finally found one. When I received his letter, 12 months later, here is what he said…
"Well ONE SHORT YEAR LATER…

My business supports myself and (2) other families, we are growing slow and steady, ready to hire a sales rep or two. I HAVE MY HOME, and my FICO is at 740. I shutter to think how my life would be for my family and me if the loan had not gone through. I cannot THANK YOU enough young man!

Take care,"Paul
The sense of pride I feel for Paul and his family makes me realize that what I do is more than just write mortgages, I help re-build people's lives, and everyday, that's my promise.
EMPLOYEE SPOTLIGHT: Jeff, Atlanta
"I make dreams come true, and build lasting partnerships"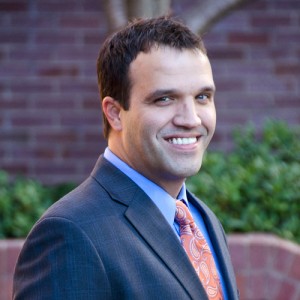 Not everyone can say that, in their current line of work, "I make dreams come true", but in my business, it's real. Take my customers Brian and Krishna, for example. Here was a couple that was firmly set on their Dream Home, and after having been misguided by other Lenders, came to me at First Option. Quickly, we put them back on track and together to help them secure their loan.
What really got to me is when they wrote to thank me. They told me of their future dreams in business and how they will use me for all of their needs along the way. Brian and Krishna are not just customers, their partners with First Option, and each day that's what I work to create.
"Jeff,

Kris and I just want to take a moment to thank you and First Option Mortgage in writing. Put it on record!

The home we purchased at 8745 St. Patrick's Way in Winston, GA is our dream home – make that our first dream home. It needs work but it's loaded! One contractor said we are "living uptown"!

But back to our point. We appreciate your patience with us as we started this process well over a year ago (I have the emails to prove it). You guided us every step of the way, gave us sound advice, shed light on the things we told you we heard from other lenders, always gave us your honest opinion, and you never put any pressure on us whatsoever. We are very pleased with your service including your timely responses, attention to detail, and follow through. Together we closed the deal!

While this is our "dream home" we have other dreams including financial independence and success in the real estate business. We are working on those intermediate/long term dreams and goals right now. And our preference and choice is to work with you for our lending needs.

So thanks again, Jeff. We appreciate you."Brian and Krishna
EMPLOYEE SPOTLIGHT: Amber, Atlanta
"I turn tough situations into great ones."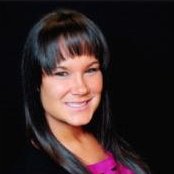 One of my favorite things about being a Loan Officer is having the opportunity to change lives for the better. When a family has lost hope in their search for a home, I enjoy finding solutions that will get them closed quickly.
I was very touched by the letter below from The Frosts, a family I worked with.
"Amber,

Just wanted to thank you for all your help. You turned our nightmare into a success! You were truly a pleasure to work with, and we will for sure recommend you or be a reference if you ever need one. Your service, knowledge and thoughtfulness are second to none!"The Frosts