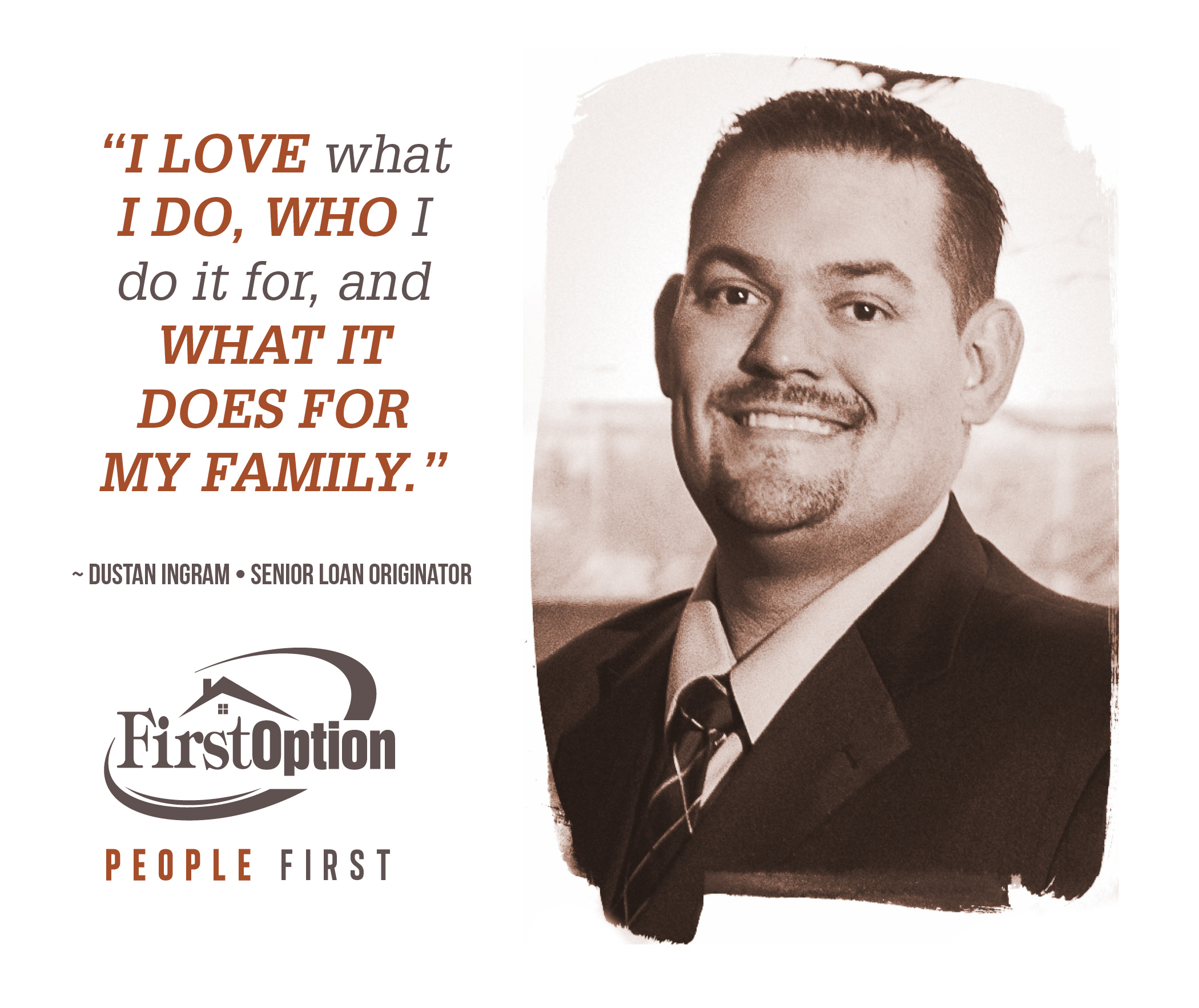 "Working here has changed my life in so many ways. I wake up looking forward to going to work. Truly helping people every day feels amazing. Loving what you do and who you do it for makes the sales part fun. Having a company you truly believe in makes it easy. I can't say it enough! I love what I DO, WHO I DO IT FOR, AND WHAT IT DOES FOR MY FAMILY.
Thank you for helping this be the best 4 years of my life.
First Option Mortgage. Great JOB, Great Income, Great Friends, Great Family. Who could ask for anything more?"
Dustan Ingram – Senior Loan Originator

NOTE: At the end of the application process, you'll receive an email from recruiting@atsondemand.com confirming that we have received your application. Further action may be required on your part, so please be sure to check your Spam folders if it is not in your Inbox.