Need some extra cash? It might be time to tap into your home's equity.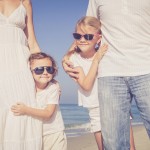 A cash-out refinance replaces your existing mortgage with a loan that pays off your balance and repurposes the equity in your home to put money in your pocket. The benefits of a cash-out refinance are many, especially for those who plan to stay in their home for several years. Refinancing allows you to borrow money at a lower interest rate. Mortgage interest is tax-deductible. And while you're free to use the cash-out money almost any way you like, here are seven ways to spend it wisely.
Give your home a face-lift
Whether you've been dreaming of remodeling your kitchen, adding a second bathroom, or finally tackling your ever-expanding list of to-dos, the extra cash can help you accomplish those goals while increasing your home's resale value in the process. Keep in mind, though, that some home additions won't add value to your home, so think twice before installing that swimming pool.
Pad your portfolio
Financial assets can be a high-risk, high-reward way of planning for the future. You may choose to invest in stocks, bonds, mutual funds, or a healthy mixture of the three. A strong portfolio sets you up for reaping the rewards of financial security down the line.
Treat yourself
You work hard to pay for and maintain your home. You deserve a break every now and again. Go ahead. Take your family on the vacation you've been planning for years, or give yourself that 4K Ultra HDTV you've been fiending for.
Invest in education
Education is one of the smartest investments you can make. But school isn't cheap. If you've been pondering a career change, want to earn a higher degree, or need to help a loved one pay for college, you'll find that extra cash can go a long way.
Buy more property
Taking advantage of the seller's market gives you an opportunity to invest in another property you can fix up or rent. Or you might just need a hefty down payment for the beach house you've had your eye on.
Prepare for emergencies
Life happens and often we're not prepared for it. Medical bills, emergency car or home repairs, or any number of unforeseen expenses can put a nasty dent in your wallet. Never underestimate the value of having cash in hand.
Get rid of other debt
For some, paying off debt with other debt might seem like a fruitless endeavor. But by taking advantage of a lower mortgage refinance rate, you can ease the burden of your higher interest debt by using the cash to pay off or pay down credit cards and auto loans.
To learn more about cash-out refinancing and to decide if it's the right option for you, contact us today.