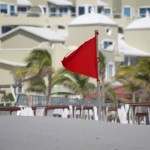 Buying or selling a home can be stressful. That's why most people choose an agent to work with, so he or she can do the heavy lifting. Just know that not all real estate agents are created equal. It's tempting to go with the one who has the best online reviews or your favorite cousin who's dabbled in real estate for years. But you owe it to yourself to make the process as smooth as possible. Here are seven red flags to watch for when choosing a real estate agent.
They promise you the world — but can't deliver
Beware of a shady tactic called "buying the listing," when your prospective agent promises you that he or she can sell your home at a high price, then leaves it on the market for a few weeks while routinely suggesting price reductions. Good agents who know the area and understand the market won't promise anything, but will do everything to get you the best price, no matter what it takes.
Real estate is just a hobby for them
You wouldn't choose someone who dropped out of medical school to deliver your child. Why would you choose an agent whose head isn't fully in the game? Steer clear of agents who can only show houses on evenings or weekends when they aren't working their regular jobs. If the agent only does real estate on the side, his or her inexperience may show when it comes time to handle the nitty-gritty.
They don't like doing the research
Staying educated is crucial to success, especially since the housing market changes so quickly. If the agent has no credentials to speak of, hasn't bothered to attend continuing education classes, or doesn't keep up with industry changes, it's time to move on to the next one.
You're related to each other
When buying or selling a house, it can be tempting to choose an agent who's close to you, because you assume that he or she will treat you fairly. Even if that relative is a successful real estate agent, don't underestimate the push and pull that comes with buying a house. It may be harder to be firm about what you want. The wrong moves could strain your relationship with that family member. It's easier if you distance yourself from the process and keep things professional.
They don't usually deal with your type of property
If you're selling a single-family home and your agent deals only in condos, he or she might not fully understand the market or the market area. It's best to deal with someone who understands the particulars of selling a certain type of property. For example, if you're looking for an investment property, look for an agent who works with investors.
They have no online presence (or too much)
No online presence could mean the agent hasn't kept up with technology. Too much online presence could mean that the agent has simply bought a lot of ad space. It's a fine line to toe. Remember that you have a choice when it comes to who will be selling your house or helping you buy a new one. Take your time and interview prospective agents or ask around. Don't be fooled by overly positive or negative online reviews. Word of mouth advertising and a proven track record go a long way. Talk to people who've done business with the agent to determine if they'll be a good fit.
They're unreliable and unprofessional
Does the agent get the dates of your showings wrong? Is he or she routinely late for appointments, always cancelling showings at the last minute, or hard to get a hold of? Head for the hills. Unreliable agents mean nothing but trouble.
Now that you're armed with knowledge, the process should be less arduous. And, as always, we're here to help. We'd be happy to talk with you and give our recommendations. Contact us today!