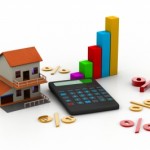 Getting a low mortgage rate
should be a top priority for anyone planning to purchase a new home. The difference of even a half percent could make a tremendous difference in the total amount you wind up paying for your home.
Here are six tips that can help you get lower interest, saving you thousands of dollars over the life of your home loan.
Improve your credit. Credit scores are a strong contributing factor to your interest rate. If you can attain a credit score of 700+, you will receive the most competitive interest rates for your loan.
Find the best mortgage lender in your area. The more experienced and dedicated a lender is, the more likely he or she will be to go the extra mile and find you the best mortgage rate

s

and program available for you.
Save for a down payment. The larger the down payment, the less you will pay each month on your loan. Start cutting out the little extras in your life and put that money toward your down payment. It will be worth it!
Sell your toys. Do you have a boat, RV, motorcycle or other toys that could be sold to bring in extra cash? Selling a few non-essentials may be exactly what's needed to lower your debt-to-income ratio and add cash to your down payment. Remember, you can always purchase a new boat or motorcycle once your new home closes.
Learn about loans. From conventional to FHA and VA loans, there are a myriad of choices out there. Learn about the various home loan types to see if you qualify for a specialty loan with lower rates.
Contact us at First Option Mortgage for more information regarding our mortgage lender services.
Image Source: FreeDigitalPhotos.net
Tags: first option mortgage, how to find a lower mortgage rate, tips for finding lower mortgage rates