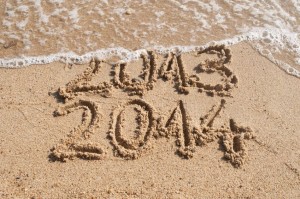 The end of the year is rapidly approaching, which can be a scary event for people shopping around for a mortgage. Legislation and new rates can completely change the game, which is why a lot of home-buyers rush in the last weeks of any year to close. If you're house-hunting and looking for a mortgage or just needing to consolidate your current loan, consider these tips to save before 2014.
1. Drop Your PMI
Private Mortgage Insurance (PMI) will no longer be tax deductible in 2014. This insurance, required for any loan that hasn't paid at least 20% of the home's value, usually costs homeowners thousands of dollars every year. If you can drop it before 2014, you should. Check with your lender to see if you've reached that 20% threshold or check into some of the no PMI loan options that are available on the market today. You may able to gain a significant savings if you can drop this monthly fee.
2. Lock in Rates
Mortgage interest rates have increased in the past few months, but they remain relatively low. When the calendar year ends, it's very possible that will no longer be the case. If you're on the cusp of buying a new home, close now while the rates look so good. Waiting just a few weeks could end up costing you thousands.
3. Apply Again
Quite a few prospective homebuyers experience rejection on a mortgage application. This can sting, but it shouldn't make you feel barred from home ownership. Get a second opinion. Just because one lender didn't approve of your application a few months ago doesn't mean all will. Especially if your financial situation has improved at all, spend some time perfecting your application, and chances are good another lender will grant you a loan before 2014.
4. Consider the Tax Implications
Home ownership affords quite a few tax benefits, but because houses are considered assets, they can be a liability too. Before you refinance, research how it will affect your taxes in 2014. Closing costs can be tax deductible, which can make the end of the year a great time to refinance, but ensure you know exactly what it would do to the other components of your taxes.
5. Remember Second Mortgages
Refinancing isn't for everyone, but second mortgages are a viable option—and the rates look good through the end of 2013. If you have some large costs on the horizon, now could be the best time to take out a second mortgage and tap into your equity.
If you're interested in purchasing, refinancing, or learning more about mortgage rates, simply fill out our Fast Response form. Our experienced mortgage professionals would love to sit down and discuss your needs. We look forward to hearing from you!
Tags: 2013 home prices, best time to buy a home, government assistance, Government programs, housing market statistics, mortgage education, mortgage interest rates