Now that the holidays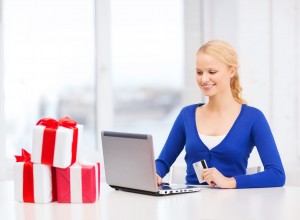 have come and are just about gone, many people will soon begin to notice their credit card bills rolling in from all their holiday spending. All of those holiday gifts and travel expenses can truly hurt your wallet (and credit score) if they aren't taken care of properly. First Option Mortgage understands how stressful that can be, so here are five tips you can follow to help prevent holiday debt woes:
Assess Your Financial Situation
Take a deep breath and look at the bigger picture. Be sure that you are in-the-know about your checking and credit card balances. If you know exactly how much you spent during the holidays and how much you owe, you can figure out what steps will be needed to help eliminate your post-holiday debt.
Don't Ignore the Bills
It is extremely daunting when a thick credit card envelope bill arrives in your mailbox. Pretending those bills don't exist is possibly the worst thing you can do while trying to  recover from holiday debt.  Acknowledge that those bills exist and be sure to make payments on time to avoid late fees (which can make your holiday spending even more costly).
Make a Plan & Track Progress
Once you have analyzed your holiday spending, use a debt payoff calculator to help you figure out how much to set aside each month in order to stay on top of your bills. Take a few minutes each week to sit down and track the amounts on each credit card and its balance.
Tracking it each week will not only allow you to see the progress you have made, but it will encourage you to keep going and it gives you something to celebrate as you are getting closer to accomplishing a zero balance!
Returned Unused Holiday Gifts
Holiday items and gifts are not only a waste of money, but a waste of space in your home. Unused purchases will only sit in the closet for months and months until they are eventually thrown out. Take the time to return the gifts in order to get your money back. You can easily put that money toward your credit card bill.
Plan Smart for Next Year
Once you are on the road to holiday debt-recovery, think about what worked and didn't work for you this holiday season. Which purchases were unnecessary? Which were worthwhile? Analyzing your purchases and making a plan will help you enjoy next years holiday debt and guilt-free!
If you're currently planning to purchase, refinance, or learn more about mortgage rates, simply fill out our Fast Response form. Our experienced mortgage professionals would love to sit down and discuss your needs. We look forward to hearing from you!
Tags: credit, debt management, Everyday Living, happy holidays, online shopping