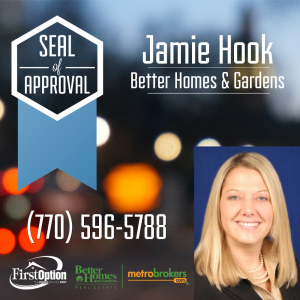 With new urban development and an innovative focus on walkability, the Atlanta housing market has received a lot of media attention in the past few years. Real estate tips and forecasts abound, which can educate investors but overwhelm first time homebuyers. Investing in a home for the first time anywhere can be overwhelming, so we've developed five tips for first time homebuyers in Atlanta.
1. Get to Know Atlanta Neighborhoods
As with any city, every neighborhood in Atlanta has a unique personality, with its own demographics and amenities. Some are ideal for families; some attract single professionals or young couples; others have a vibrant retirement community. Many blogs can offer general overviews on which Atlanta neighborhoods are up and coming, which are on the decline, and which have the kind of businesses and public services you want near your home. To really know an area, though, you need to spend some time in it, so before you begin serious house-hunting, visit as many neighborhoods as you can, and make sure they're actually places you would want to live in.
2. Stay within Your Budget
Before you even browse real estate listings, you need to know exactly what you can afford. Before anything else, get pre-approved on a loan, so you'll know your price limit from your lender. Realize, though, this figure may still be beyond your budget. Just because you can afford the monthly mortgage payments on a home in a certain price range doesn't mean you should. Generally, your total monthly housing payments shouldn't exceed 30% of your monthly income—and this includes private mortgage insurance payments and Atlanta property taxes.
3. Understand Wants vs. Needs
Owning a home is a thrilling event, but sometimes the romanticism gives first time homebuyers false expectations. Decide upon a few non-negotiables and appraise any potential home solely on those. Things like a minimum number of bedrooms, location, and local schools can—and should—be essentials, but remember that cabinets can be replaced, walls repainted, and yards landscaped. Your first home may not have everything you want in a home in Atlanta, so focus on everything you need.
4. Order a Thorough Inspection
We've heard enough horror stories of people ending up with a money pit instead of a home, so it should almost go without saying to order a thorough home inspection. Ask friends or coworkers who live in Atlanta to refer you to a reliable home inspector, and trust his or her opinion on whether the house is sound—even if it seems perfect. Especially since it's your first time buying a home, you need to trust the advice of a professional to avoid winding up with a home you can't manage.
5. Compare Prices
Comparing home prices can be effective when negotiating your offer with the seller, but it's also important when browsing listings. Usually, homes with price tags that seem too good to be true usually are, and a house listed at an enormously higher price than those around it can signify an owner with unreasonable expectations. You should have a good idea of how much homes in certain areas are worth so you can be healthily skeptical of low listings and more confident when negotiating on high prices.
If you're interested in  purchasing and would like to speak with a local real estate expert, call Jamie Hook at Better Homes and Gardens at (770) 596-5788. If you would like to learn more about mortgage rates in Atlanta, simply fill out our Fast Response form or call our local branch at (770) 226-5800. Our experienced mortgage professionals would love to sit down and discuss your needs. We look forward to hearing from you!
Tags: 2014 Housing Trends, Atlanta Mortgages, first time home buyer, Georgia Mortgage, house hunting, housing market statistics, Real Estate