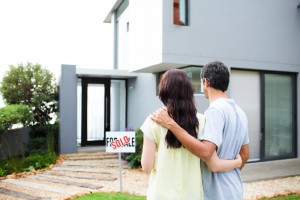 As the housing market begins to recover from the crash of 2007, news of tighter lending restrictions and requirements for larger down payments may make the idea of homeownership seem more daunting for a first time home buyer, but the truth is that there hasn't been a better time in years for first time buyers to enter the market. Along with some attractive government backed loan programs like an
FHA loan
, interest rates at historic lows, more resources, and great educational opportunities at your disposal, the American dream can become a reality for you too. You just have to be prepared and know a few things in advance.
Consult Nonprofit Assistance
HUD (The Department of Housing and Urban Development) as well as other local nonprofits provide housing counselors to first time home buyers, and their unbiased advice can be some of the most valuable you ever receive. They can help you organize your finances, recommend the kinds of houses and price points you should consider, and set reasonable expectations for homeownership. Additionally, some nonprofits offer programs that provide assistance for closing costs, which can relieve some of the initial financial burden and free up more funds for your down payment.
Identify Your Ideal Location
Location isn't just everything for businesses—but homes too. The reputability of local schools, crime statistics, and property taxes have a tremendous effect on a homes future value. It also factors into your contentment. You should buy a home in a city you plan to reside in for many years, and more precisely in a neighborhood where you'd love to live. Scout houses close to the kinds of businesses and public spaces you expect to frequent. What's important will vary for everyone, so be sure you know exactly what you want in a geographical location.
Inspect Everything
Hiring an inspector adds to the initial cost of home ownership, but it pays off in the long run. Professionals will be able to identify and judge critical components of homes that you can't. Bad foundations, antiquated wiring, and poor roofing are easy to overlook and may even be hidden by deceptive placement of rugs and furniture. An inspection can provide an idea of what major renovations, if any, you should expect to make while living in the home. Their analysis can also give you leveraging power when you make an offer.
Pay Down, Save Later
If you decide to go with a program like an FHA loan, you can put down as little as 3.5% on your home, but the more you are able to put down on your first home, the better. This allows for a lower monthly payment on your mortgage, but it also serves as a litmus test for choosing a home you can truly afford. A home is among many other things an investment, and you should be willing to invest in it from the beginning.
Save for Maintenance
Owning a home always costs more than you expect. Planning for the initial down payment and budgeting for monthly mortgage bills are only part of the cost. Maintenance is a huge component of homeownership, and you have to be prepared for it to maintain your investment. A general rule of thumb is to save 1% of the home's value every year, though some financial planners recommend setting aside three months of mortgage payments as an emergency repair fund. Expecting such maintenance costs shouldn't keep you from homeownership, but they're crucial to consider when factoring in the kind of home you can afford.
If you're planning to purchase, refinance, or learn more about mortgage rates, simply fill out our Fast Response form or give us a call at 888-644-1999.  Our experienced mortgage professionals would love to sit down and discuss your needs. We look forward to hearing from you!
Tags: best time to buy a home, first option mortgage, first time home buyer, house hunting, mortgage education