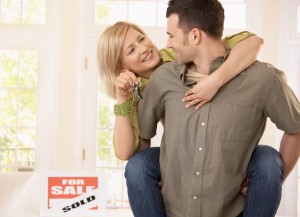 If you are currently house hunting in the Portland market, you may have noticed some pretty stiff competition among buyers in recent months. As the housing market heats up and home buying season gets fully underway, you may want to take proactive steps to make sure you are in the best possible position to make an offer when you find the right house. Here are five steps you can take to prepare for your mortgage.
Step 1: Figure Out Your Budget
Before you jump headfirst into house hunting, you need to take the time to assess what you can afford. Just because you can get approved for a $350,000 mortgage doesn't necessarily mean you can afford the payments.
You will need to have a minimum of 3.5%-5% down unless you are going through an income restricted program like a USDA home loan. You will also need to factor in the additional costs of owning a home such as property taxes, mortgage insurance, homeowners insurance, and utilities into your monthly expenses.
Step 2: Get Pre-Approved
Getting pre-approved for a mortgage will not only ensure you are shopping in a price range the bank feels you can afford, but can be used as leverage when making an offer on a home. If you can demonstrate to the sellers or seller's agent that you are serious about your offer and that you are qualified, it can give you a leg-up in a competitive market such as Portland.
Step 3: Narrow Your Location Search
You likely know generally where you want to live, but narrowing in on the schools or other amenities you would like to be available to you and assessing your daily commute will help narrow the search.
Once you have a list of potential areas, you can contact a real estate agent that specializes in that part of town and knows the ins and outs of the neighborhoods.
Step 4: Make an Offer
This can be a very intense time in the buying process, especially in hot markets like Portland where multiple offers are being seen and inventory is exceptionally low.
Understand the dynamics of the neighborhood and the comparables so you are making a competitive offer on the home. The higher your earnest money deposit, the better your offer will look so consider keeping some money aside for this.
Step 5: Closing
Once your offer has been accepted, you will need to order a home inspection, an appraisal, and work closely with your Portland Oregon Mortgage Lender to guide you through to the finish line. If you have a good team in place, the final steps to get you to the closing table should happen with ease.
If you are a first time homebuyer and are interested in speaking with one of our Oregon Mortgage Lenders about the various programs we have available, simply fill out our Fast Response form or give us a call in our local branch office located in Lake Oswego at (503) 840-6400. Our experienced mortgage professionals would love to sit down and discuss your needs. We look forward to hearing from you!
Tags: first option lending, first option mortgage, first time home buyer, Oregon Mortgage, Oregon Mortgage Lenders, Portland Mortgage, Portland Mortgage Lenders, Portland Oregon Mortgage