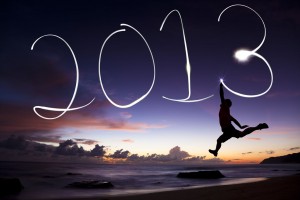 Only a few months remain in 2013, so the decision about whether to buy a home this year needs to be made—and soon. With so many attractive lows in mortgage rates throughout the past nine months, 2013 has ranked among the best years to purchase a home in recent memory. That hasn't changed. Though the time to buy a home in 2013 is coming to an end, we've compiled five reasons to buy before the new year.
1. Low Mortgage Rates
Mortgage rates are no longer at the historic lows seen at the end of 2012, but they're still lower than in recent months, and they're continuing to drop. The average rate for a 30-year fixed rate mortgage is currently under 5.0%, which is ideal for homebuyers. If you're wanting to lock-in a low rate on a home, now is the time.
2. Low Home Prices
Of course this figure varies drastically city-by-city and even by neighborhoods, but home prices on the whole remain economically attractive to home buyers. In the past season, average home prices have only gone up 1%. As the housing market continues to improve and demand outpaces supply, this rate is predicted to increase.
3. Cheaper Than Renting
In a study using last year's mortgage figures, Trulia Trends discovered that in 100 major metropolitan areas, buying a home is cheaper than renting. Since rates have risen slightly in the last year, those savings figures may not be as dramatic, but they're still generally accurate. A mortgage almost always costs much less than renting a home of comparable size.
4. Stable Rate
Buying a home isn't just cheaper than renting: It's more reliable! Your cost of rent is only guaranteed until your lease is up, and if you're month-to-month, it could increase at any time. With a 30-year fixed rate mortgage, you know exactly what you'll be paying for the next three decades.
5. Build Equity
A home is a wise economic decision now—and for investing in the future. Any money you put into a home mortgage is building equity and increasing your financial assets. The sooner you choose to buy, the more money you'll be putting into a practical investment, not just leached away into rent payments. With low mortgage rates, low home prices, and practical savings, 2013 is a smart year to begin this investment!
If you're currently planning to purchase, refinance, or learn more about mortgage rates, simply fill out our Fast Response form. Our experienced mortgage professionals would love to sit down and discuss your needs. We look forward to hearing from you!
Tags: 2013 home prices, 2013 Housing Trends, best time to buy a home, housing market statistics, interest rates 2013, mortgage interest rates