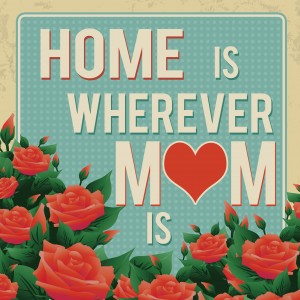 This Mother's Day, give the mom in your life a home she loves. Chances are she's probably been the one to take point on fixing up spaces, painting walls, and
organizing your home
. Now it's her turn to relax, while you do some work to make her space better and brighter. Here are five things you can do around the house to give Mom a great Mother's Day!
1. Be Mom's contractor
Chances are Mom is going to have a few things she wants to do around the house. One of the best gifts you can give her is to become her pro-bono contractor for the day.
Ask Mom what she wants and then let her call the shots with home improvement. If you're at the paint store, she's the one choosing swatches. If you're fixing up the bathroom and getting new fixtures, Mom is picking those out. In the market for some new wallpaper? Mom will tell you which one to get.
And then, when you get home, Mom is going to tell you what goes where and how it's all getting installed. You're the contractor, and she's the one who gets to tell you how to work while kicking back and sipping a beverage.

2. Make her a DIY project 
One of the best things you can get Mom for Mother's Day is something that has a bit of yourself in it. If you can make her something like a shelf, a mug, or a coat rack, she'll think of you every time she uses it. Need inspiration? There's no shortage of Mother's Day DIY projects online, and any spare parts or clutter around your home could serve as a jumping-off point for your project. Old rope can be a basket, bottles can be vases, and conceivably anything can be turned into something else. Use your imagination! What matters is that you made it for Mom.

3. Build a she-shed
She sheds are the newest outbuilding trend, and Mom will almost certainly love having a space just out of the house that she can call her own. You can spruce up an old outbuilding or make your own, but the important thing is that you're giving Mom a space that belongs to her, and her alone.

4. Clean — really clean
Don't just wipe down the counters. Deep clean. Clean out tile grout and clean the windows. Dust those hard-to-reach bits of moulding that don't get enough attention. Move the refrigerator, clean the floor under it, and then put it back, for example. Mom will love seeing all the nooks and crannies that aren't normally scrubbed down shining with a new light. It'll almost be like she has a new home entirely!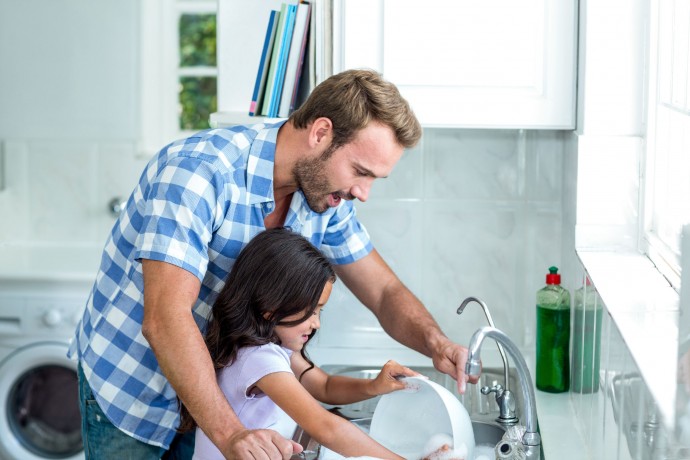 5. Do some landscaping
If you haven't gotten to cleaning outside for spring, Mother's Day is the perfect time. Weed the yard, cut the grass, scrub the patio, and clean the algae out of the bird bath or pond. Get up on the roof and clean the gutters, and maybe plant a few flowers. Summer is almost here, so give Mom an outdoor space she'll love.
If you're thinking about finding a home that Mom will love, get in touch with us using our quick response form. We'd love to see your homes spruced up for Mother's Day. Share them with us on Twitter or Facebook!