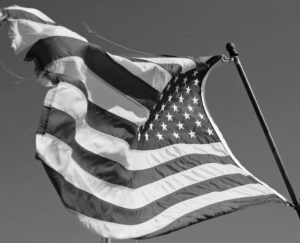 Today is the first Monday of September, celebrated across the United States as Labor Day! Beyond all those hotdogs, hamburgers, and not wearing white, where does the holiday come from? How did it come to be a nationally-recognized holiday with no one entirely sure how it came to be?
Labor Day draws from a recognition of everyday, extraordinary hard work. It originates from the labor movement of the 1800's and has an extensive history within the Library of Congress and the Department of Labor. With these sources, we have compiled everything you need to know about this prominent American holiday.
The First Labor Day holiday was celebrated on Tuesday, September 5th, 1882.
Together, New York City's labor unions, led by the Central Labor Union, organized the first considered Labor Day parade in celebration of their members. 20,000 people participated in the parade on that day, volunteering the day off without pay.
In 1884, Congress passed an act declaring the first Monday of September to be a legal holiday in Washington, DC. It wasn't until 1885 and 1886 that Labor Day began being recognized in various states as an official holiday.
Two similarly-named rivals are debated to be the original founder of Labor Day.
It's been more than a century since the first Labor Day, but the founder of this tradition is still considered a debate.Peter McGuire, a carpenter and founding figure of the American Federation of Labor, is considered first in suggesting the Labor Day Parade. Many others believe that Matthew Maguire, a machinist, founded the holiday. Matthew Maguire, rival leader of the local Association of Machinists, is believed to have proposed the holiday in 1882.
Because of the similarities of both men's names, the Department of Labor still isn't
sure who to credit on this day!
Labor Day marks the unofficial last day of Hot Dog season.
The National Hot Dog and Sausage Council, or NHDSC, marks Labor Day as the official last day of Hot Dog season. According to the NHDSC, 89% of Americans list some sort of sausage as their favorite food.
If you would like to learn more about the traditional food of Labor Day, the NHDSC is a treasure trove of information on all things sausage. If you've ever wondered whether a hot dog is a sandwich (and how hasn't?), don't worry,  the NHDSC has you covered.
Can you wear white after Labor Day?
According to the Department of Labor, this tradition goes back even later than Labor Day. Originating in the Victorian Era, it was believed to be a fashion "don't" among the wealthy to officially start the work and school year after summer.
We still use this idea as summer slowly comes to an end. White and pastel colors are normally associated with floral-print shirts and white khaki shorts. Wearing those identical vacation colors after vacation mode might be the biggest faux pas of them all!
Are there still unions today?
The Bureau of Labor Statistics tallied 14.8 Americans as members of the union workforce in 2017. That's 262,000 more than 2016. In 1983 that number was closer to around 17.7 million.
While the number is much lower that the early 19th century, we still have many valuable Labor Unions in America. The National Education Association of the United States has about 2.7 million members, while the Service Employees International Union holds about 1.9 million.
Hopefully you have a better idea about the timeless American tradition of Labor Day. It still serves as a prominent day to celebrate our shared tradition of hard work and collective good will for one another. So relax, unwind, and go see a parade! And if you like what you read, be sure to follow us on Facebook and Twitter!