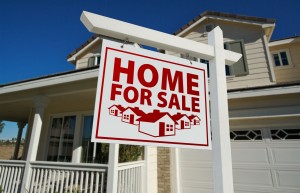 You may have just bought your dream home, or you purchased what you hope to be the first in your homeownership career. Either way, there may come a day when you want to sell. It could be to downsize or it could be to move up in the market or to take a job out of state. Whatever the case, it's important to make strategic upgrades and avoid some costly pitfalls if you hope to gain equity in your investment. Here are five factors to take into consideration that can have a substantial effect on the resale value of your home.
1. Poorly Conceived Renovations
New homeowners can be especially susceptible to thinking that a kitchen or bath remodel will be well within their budget with a little sweat equity. Unfortunately, most don't understand the true cost of turning that fixer-upper into a designer's dream. The fact is an average minor kitchen remodel is anticipated to cost around $18,000 to complete in 2018.
Going for a budget, do-it-yourself remodel can be disastrous if not planned and executed properly. Getting the necessary permits and hiring professionals to take care of critical components such as electrical and plumbing will likely save you more money long-term. Even if it costs more initially, homeowners will ultimately save if they make sure a remodel is done right the first time. 
2. Overly Customized Components
Unique tiles, color, or layout in the kitchen, a thousand-plus-dollar custom hardscape in the backyard, elaborate home offices, and over-the-top lighting can turn buyers off and make it hard to envision themselves in your home. It will also feel counterintuitive to a savvy buyer to have to remodel what already appears to be a remodeled space. So unless you plan to stay in the home long-term, avoid adding too many quirky or custom-tailored components to your home.
3. Bedroom Conversions
Knocking down a wall to make your master larger or converting your garage into a bedroom will both likely have negative impact on the resale value of your home. Homes with three to four bedrooms are the most popular options for buyers, but a two car garage ranks up there as a must-have on many buyers' lists as well.
4. Pets
Unfortunately, your furry friend can definitely put a damper on your resale value. Pets can create an unpleasant smell in the home for potential homebuyers or spark an allergic reaction. Worse, even the sweetest of companions can have his or her moments of rebellion and scratch up baseboards, tear across your hardwood floors, and wreak havoc on your home. Make sure you clean carpets and minimize any damage prior to hosting an open house.
5. Smoking
Smoking has become taboo in today's society. If the health warnings haven't motivated you to quit, if you're planning on selling anytime soon and don't want to lose money on your investment, perhaps now is a great time to kick the habit or move it outdoors. If you have been smoking in your home for any extended period of time, deep cleaning the drapery's, couch cushions, and carpets as well as adding a fresh coat of paint on the walls should help draw the smell out.
With the right strategy when you make upgrades to your home and the right staging when you sell, none of these items are impossible to overcome, so just about anyone can maximize their investment.
If you're ready to make a move and are interested in purchasing, refinancing, or learning more about mortgage rates, simply fill out our Fast Response form. Our experienced mortgage professionals would love to sit down and discuss your needs. We look forward to hearing from you!
Tags: Everyday Living, first option lending, first option mortgage, first time home buyer, Home Loan, home mortgage, Selling Your Home