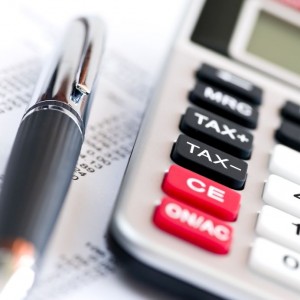 With tax season upon us, many Americans are already assembling their W2s and other documents in advance. If you're in the preparation stage for your taxes, you need more than just the right paperwork: You need the right strategy. Filing taxes correctly means knowing all of the deductions you're eligible for, so you can save the most and/or ensure you'll receive the largest return. As you're preparing to pay your taxes, consider these five deductions many people completely overlook.
1. Sales Tax
The IRS allows you to write off either state sales or state income tax. For residents of the few states without one of these taxes, the choice is made for you, and for everyone else, income tax is usually the bigger write-off—but not always. If you purchased a vehicle or other large asset, calculate the percentage you spent on sales tax. It may be more than the amount you paid to the state on your income, which would mean more savings on your tax return.
2. Out-of-Pocket Charitable Contributions
Almost everyone remembers to write off the large donations they make to non-profit organizations, but most forget to include the little expenses too. If you bought ingredients for meals at a homeless kitchen, or used your car to drive for charity, you can include those expenses (14 cents/mile for driving). These little costs can really add up as deductions.
3. Student Loan Interest Paid by Parents
Old laws dictated that only a person liable for taxes and who paid them could write off the interest. Now the IRS allows anyone who's liable to write it off, even if relatives paid the money owed. It's viewed as a gift, so if your parents help with student loan payments, you can write off up to $2,500/year.
4. First Job Moving Expenses
If you moved more than 50 miles to take your first job, you can now deduct 23 cents per mile for that trip, plus money spent on parking and tolls. Oddly, you can't deduct other job-searching expenses, like printing out resumes, just the moving expenses. But if you trekked a long way, this can still be a valuable, and often overlooked, deduction.
5. Refinancing Points
When you qualify for a mortgage, you can deduct all of the points paid that year. When refinancing, though, the points are deductible over the life of the loan. If you refinanced and have a 30-year loan, you can write off 1/30th of the refinancing points every year. Because it's a smaller sum, it's a deduction many people forget about, but it will still save you money in the end.
If you're interested in purchasing, refinancing, or learning more about mortgage rates, simply fill out our Fast Response form. Our experienced mortgage professionals would love to sit down and discuss your needs. We look forward to hearing from you!
Tags: government assistance, Government programs, refinance