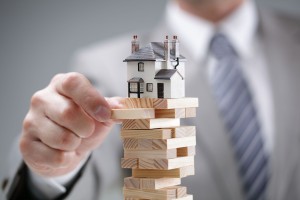 Pursuing the dream of owning your own home should be an exciting time in your life. However, it can be easy to get overwhelmed and start making some blunders. That's why we're here to help! Keep the sold sign from being put on hold by avoiding these common home buyer mistakes.
1) Compromising the mortgage loan
Once you've been pre-approved for a mortgage, it's important not to do anything that might compromise that loan. Making a large purchase (such as a vehicle) or changing jobs could cause you to lose your pre-approval status. Here are some good do's and don'ts about mortgage loans to follow to avoid these oversights.
2) Buying more home than you can afford
While this may seem simple, it can be tempting to fall in love with a home that costs more than you can afford. Make a list of requirements your home must have to meet your needs. This will separate items you want from things you actually need. It's also important to not forget about additional housing costs like mortgage principal, interest, taxes, and insurance when you're considering the cost of the home you want to buy. A good standard to follow is to spend no more than a third of your monthly income on housing costs.
3) Skipping a professional home inspection
While it may be expensive, getting a professional home inspection can save you a lot of headache down the road and keep you from buying a home with major issues. Here are 10 red flags to look out for when buying a home. It's also important to remember to negotiate the cost of repairs with the seller. Make sure your offer is contingent on the house passing inspection. You can also add a clause to the contract that requires the seller to pay up to a certain amount for any repairs required as a result of the inspection.
4) Neglecting the neighborhood
Just because the house passes inspection, don't forget to investigate the neighborhood before you buy a home. If you have kids, consider the schools in the area and if there are sidewalks and parks nearby. Find out if any houses are foreclosing nearby, which could decrease the value of your home, or if commuter traffic is often bad on your street. Asking important questions about the community before you buy a home will help prevent unwanted surprises.
5) Not using a trusted realtor
While it might be tempting to try to cut costs and find a home on your own, using a trusted realtor will help you avoid making these common home buyer mistakes and make your home buying experience much more successful. Still not convinced? Here are six reasons to hire a real estate agent. If you're not sure how to go about finding a real estate agent, here are four steps to get you started.
Don't let your home buying experience turn sour. If you have more questions about common home buying pitfalls or want to start your own home purchasing journey, contact us on our quick response form, or send us a message on Facebook or Twitter.
Tags: home buying