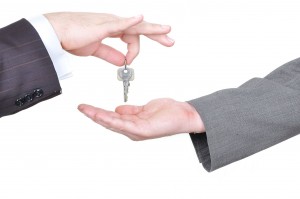 When it comes to getting a mortgage, the faster you can close the better. With interest rates creeping up, a faster closing can also mean a lower interest rate and fewer hiccups along the way. While it is critical to have an efficient and organized
mortgage lender
, there are steps that you can take to help streamline the process.
Disclose Everything
Your finances and credit history will be thoroughly scrutinized by your lender and will likely be double-checked during the lending process. What you don't tell your lender will inevitably be found, so it is better to point out any inconsistencies or red flags on your credit history upfront. Remember, your lender is an expert that has been hired to help you through the process. Think of them as an ally, not an enemy.
Be Responsive
When your lender makes a request for paperwork and supporting documentation, providing this in a 24-hour turnaround will keep your loan at the top of the underwriter's mind. This is important because underwriting tends to take the most time, and the less often the underwriter needs to relearn your file, the quicker the process will be.  Being responsive will also help you avoid missing your rate lock deadline, which can be a costly mistake if rates have increased since you locked in your loan.
Set-Up Your Home Appraisal Early
As soon as you have a contract on your future home, get an appraisal on the calendar. The appraisal should be ordered through your lender early enough in the process to allow for any renegotiations to be accommodated within the appraisal timeline.
Use an Experienced Company
Paperwork is an essential part of the mortgage closing process. Opting for a mortgage broker who is simply the go between for the banks and borrowers or going with a large institution means your paperwork will be passing through a lot of hands before it can go to closing. Each time it needs to go through another set of hands, it can take additional time to process. Look for a mortgage company that has a branch location near you, who has a track record of successful, quick closings, and whose primary focus is home mortgages.
We want to help you find your next home. If you're currently planning to purchase, refinance, or learn more about mortgage rates, simply fill out our Fast Response form. Our experienced mortgage professionals would love to sit down and discuss your needs. We look forward to hearing from you!
Tags: first option lending, first option mortgage, home mortgage, Mortgage, mortgage education