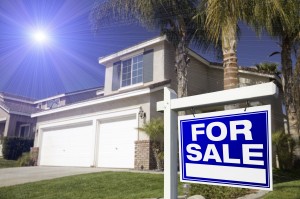 There have been many people waiting on the sidelines for the real estate market to improve and now that we are starting to see a turn for the better in the marketplace and housing prices swing into the positive again, sellers are beginning to gain confidence in the market and listing their homes for sale. Here are four reasons why now would be an excellent time to begin your home search.
Homes Are in Great Shape
Instead of selling and moving up, people have been fixing-up. While the markets were on a downturn, many people that would have otherwise listed their home and moved into a larger home chose not to sell and instead invest in home improvements. This means you can expect to see homes on the market that are in excellent shape with new upgrades.
New Inventory on the Market
People with great homes that did not want to take depreciated value on them by selling too soon have been waiting in the wings while the market stumbled along. With many markets low on inventory, it is quickly becoming a sellers market in many areas making it appealing for these sellers to list their homes for a competitive price.
Appraisals Are More Accurate
Fannie Mae and Freddie Mac have adjusted their guidelines and introduced the Home Valuation Code of Conduct (HVCC), a guideline that introduces a firewall between lending institutions and appraisers. This is meant to improve the reliability of home appraisals and should help to ensure appraisals accurately reflect the marketplace
Housing Programs Aplenty
Aside from great programs that the federal government offers such as the FHA, USDA and VA loan options, local and state governments have many programs in place to incentivize homebuyers. Check on your local incentive programs to see what you many qualify for!
Whether you're looking to purchase, refinance, or learn more about mortgage rates, our experienced mortgage professionals would love to sit down and discuss your needs. Simply fill out our Fast Response form or give us a call at 888-644-1999.
Tags: 2013 Housing Trends, best time to buy a home, first option lending, first option mortgage, first time home buyer, house hunting, housing market statistics, Mortgage