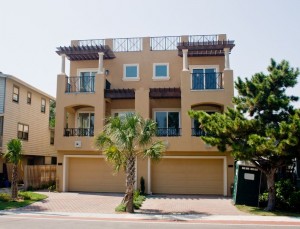 If you're starting down the path to home ownership in Jacksonville, you already know that finding the right home and securing a home loan can be a great challenge.
Buying a home is the biggest purchase and most significant investment most people will make in their lives, so it is not to be taken lightly. While you will need a home that meets certain needs and desires, you'll have to balance some of those priorities to assure you'll be living within your financial means.
Here are three things that will help you in your search for a home mortgage you can afford in Jacksonville.
Organize Your Finances
Start keeping track of all spending, no matter how minute, in an Excel spreadsheet or by using accounting software. Separate all expenses by category, and whether they're necessities or luxuries, so you can see where you could be saving money.
Next, use a mortgage calculator to determine how much you can afford. Enter in your annual income, your ideal down payment amount, and current mortgage rates. Research the cost of property taxes and insurance in Florida, and the calculator will tell you a range of homes you may be able to afford and your projected monthly payments.
Try out several best and worst-case scenarios to account for potential changes in personal income and interest rates.
Look for Government Programs
There are national and state-level programs for all types of homebuyers. Start with the U.S. Department of Housing and Urban Development's (HUD) website. They're an excellent resource to help you through all of the steps to home ownership, from figuring out how much you can afford through signing your papers to closing on your home.
Then, research local programs, like those for first-time homebuyers in Jacksonville, and other home ownership assistance programs. These vary by state and municipality, so be sure your sources are trusted experts on home mortgages in Jacksonville.
Shop Around
Now that you know the price range of homes you can afford, talk to a licensed realtor in Jacksonville and let them know your wants and needs in a home. Do online research to find the most desirable neighborhoods, schools and entertainment to narrow your search, and spend time on foot and in your car in your top areas. Get to know what it would be like living there and determine whether it would be a good fit for you and your family.
Finally, bring all of your research and top home choices to a local mortgage broker who is licensed in the state of Florida and begin the process of finalizing the right home loan for you. At First Option, our loans are tailored to the specific requirements of Florida law and regulations. Because we have local teams that know your unique needs, our Jacksonville mortgage team can serve you directly.
If you're looking to purchase or refinance a home, fill out our Fast Response form or give us a call at 888-644-1999.  Our experienced mortgage professionals are happy to sit down and discuss your needs. We look forward to hearing from you!
Tags: first option mortgage, Home Ownership in Florida, Jacksonville Mortgage, Mortgage Interest Rates Jacksonville