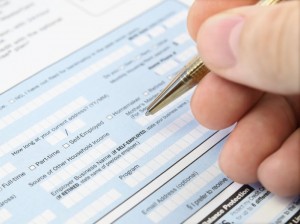 During the housing boom, qualifying for a mortgage with little to no documentation was a piece of cake. Today, however, with much more strict lending practices in place, self-employed Atlanta home buyers may be asked to jump through a few more hoops to prove their creditworthiness and ability to pay if they are looking to purchase a new home.
The key to obtaining a mortgage when you're self-employed involves having plenty of documentation, a consistent income history, positive cash-flow, and good economic outlook for your business. Here are three tips to getting your financial house in order to qualify for an Atlanta mortgage.
Document Your Earnings:
You will need to be able to show two or more years of self-employment and earnings in order to qualify for a mortgage. The most common way to document this is with your tax returns.
If you are looking to purchase, be careful how many tax deductions your taking. While it means you may be paying a bit more in taxes, your income on paper will reflect a higher amount. You should speak with your accountant to determine how to balance your deductions and income in order to qualify for a home.
Manage Your Finances:
Lenders want to know that your salary will be consistent and your income stable, which can seem very uncertain when it comes to the self-employed. Having a good credit score, low debt-to-income ratio, and cash reserves or assets to show will give the lender piece of mind that you will be able to keep up on your monthly payments even during a slow period for your business.
Coming to the Table with a Down-Payment:
A sizable down payment on your mortgage will work in your benefit. In general, lenders would like to see 20% down. The larger your down payment, the lower the risk you are to the lender.
Having a mortgage lender on your side that is willing to put in a little extra work to get you qualified is key when it comes to a complicated mortgage application like a self-employed loan. Careful scrutiny of your tax returns and person-to-person meetings with your Atlanta mortgage lender may be necessary to work through the loan process.
If you are interested in seeing if you qualify for a self-employed mortgage for your Atlanta home, First Option Mortgage is here to help. To learn more, simply fill out our Fast Response form or give us a call in our local branch office at (770) 226-5800. Our experienced mortgage professionals would love to sit down and discuss your needs. We look forward to hearing from you!
Tags: Atlanta House Hunting, Atlanta Mortgage Lender, Atlanta Mortgages, first option mortgage