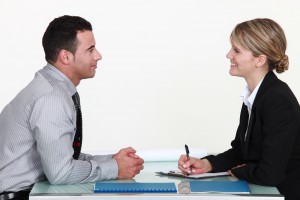 If you are in the market for a Minnesota mortgage, hopefully you are taking some time to find a qualified and experienced mortgage lender that will work hard for you and lead you through the complicated process of purchasing a home. But remember, your not the only one that is making a determination as to whether or not this will be a mutually beneficial relationship. Your lender is evaluating you on several factors as well. So what do Minnesota Mortgage Lenders look for in a client?
Job Stability
Stability in your career is a strong indicator to your lender that you are a safe bet when it comes to being able to pay off a long term debt – like a 15-year or 30-year term mortgage. Banks understand that job changes are more frequent now than in days past, but the longer you are with one company or at least in the same field, the better it looks.
Credit History
If you have ever made a mistake with your credit, you're not alone. Many people have less than sparkling credit histories, however having a credit score of 620 or above is usually needed to qualify for a Minnesota mortgage. Keep in mind, the higher the credit rating the more desirable you will be to work with. Here are some easy ways to improve your credit score.
Down Payment
If you are considering a Minnesota FHA loan, then 3.5% of the purchase price is the minimum needed as a down payment. If you are looking at other conventional loans or adjustable rate mortgages, then you may need more. If you can put down 20%, then you are in great shape and will be looking like a very attractive candidate for any lender to want to work with.
By offering a larger down payment, steady work history and solid credit, not only will have more options on the table for the types of loans you qualify for, but lenders will show you preferential treatment in the form of lower interest rates.
If you are currently looking for a Minnesota mortgage lender to discuss obtaining a home loan, give First Option Mortgage a call. One of our experienced mortgage professionals would love to sit down and discuss your needs. Simply fill out our Fast Response form or give us a call in our local branch office in Edina at (952) 278-9900. We look forward to hearing from you!
Tags: Minneapolis Mortgage, Minnesota Mortgage, Minnesota Mortgage Broker, Minnesota Mortgage Lenders