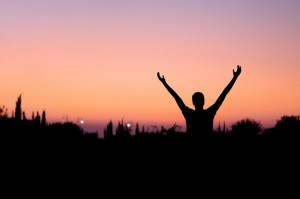 If you have dreamed of being debt free, you're not alone. Today the average student completes college owing nearly
$27,000
in student debt, owes an average of
$7,000
in credit card debt, and carries and average mortgage balance of
$181,225.
On a $181,225 mortgage at 5.0%, you will end up paying a total of $169,002.80 over the length of a 30-year fixed rate loan in interest alone. This may seem like a startling number, but the good news is, you can reduce the total interest paid on your mortgage over time by refinancing your home loan, paying a little extra over time, or just getting creative with your payment schedule
Refinancing:
Rates have been bouncing around the bottom for months now and are predicted to stay low over the course of the next couple months or even year. By refinancing your higher interest loan with a lower fixed interest rate, you have the potential of saving thousands and thousands of dollars over the life of your loan. $181,000 at 3.75% rather than 5.0% could save you upwards of $48,000 when it is all said and done.
Paying Extra Each Month:
Send a small amount (what ever you can afford) in addition to your regular monthly payments and have the funds paid directly toward your principle balance to save a ton in interest and reduce the length of your loan. For example, on a $200,000 mortgage at 5% interest, send just $50 additional each month would decrease the length of your loan by almost three full years and save over $20,000 in interest.
Switch to a Bi-Weekly Payment Schedule
The average American worker gets paid bi-weekly or bi-monthly anyway so using a portion of each paycheck toward your monthly balance due rather than paying it all at once, can end up saving you a substantial amount. This simple change has no out-of-pocket expense and can cut as much as 4.5 years and $32,000 in interest over the life of the loan. With such an easy simple step, why not make the adjustment and save yourself some real dough!
If you're interested in speaking with one of our lenders about a home loan or other programs we offer, simply fill out our Fast Response form or give us a call at 888-644-1999. Our experienced mortgage professionals would love to discuss your needs.
Tags: first option lending, first option mortgage, Home Loan, home mortgage, interest rates 2013, Minneapolis Refinance, mortgage education, mortgage interest rates, refinancing