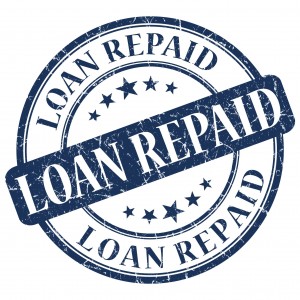 There is no right or wrong answer when it comes to selecting the length of the home mortgage you decide to commit to. There can be advantages to both a 30-year and a 15-year term mortgage, and they depend on your financial circumstances as well as your future plans. At First Option Mortgage we want to make sure our customers make a well-informed decision before committing to a mortgage. So we believe it's important to provide as much information as possible on the options and home loan programs that are available in today's mortgage market. Before you make a decision on whether to select a 15-year or 30-year mortgage, ask yourself these three questions:
1. Can you afford a higher mortgage payment?
A 15-year mortgage is typically offered at a much lower interest rate than a 30-year mortgage because the bank is taking on less risk. You will pay less in interest both short-term and long-term because the length of the loan is so much shorter. The flip side is that it will require a higher monthly payment. The principle will be paid off much faster, making your monthly payment larger.
While paying off your mortgage in 15 years rather than 30 years sounds like a great plan, you have to ask yourself if you can really afford it, and if the additional funds you are spending each month on your mortgage could be allocated to something more important—such as saving for your children's college tuition or going toward your retirement fund. Don't sacrifice other important financial goals by putting all of your eggs in one basket.
2. Is this your first home?
If you have a limited down payment and are financing much of your purchase, a 30-year mortgage may make more financial sense for you and allow you to purchase a more practical home by keeping your mortgage payments low and spreading the cost out over an extended period of time.
Depending on how long you intend to stay in your first home, considering an adjustable rate mortgage may also make a lot of financial sense. These mortgages can save you on interest in the short-term so you can buy-up in three to five years and reinvest the equity you have built into a larger or more well-appointed home.
3. Are you thinking about refinancing?
If you're thinking about refinancing right now, don't forget to consider a 15-year mortgage! Depending on how much you have left on your 30-year loan and what your present interest rate is, you may be able to refinance into a 15-year mortgage and keep your monthly payments at a similar level. In today's market the interest rate spread between a 15-year mortgage and a 30-year mortgage can be as much as one percentage point, which can add up to a nice savings on your monthly payment.
If you're interested in purchasing, refinancing, or learning more about mortgage rates, simply fill out our Fast Response form. Our experienced mortgage professionals would love to sit down and discuss your needs. We look forward to hearing from you!
Tags: 15-year mortgage, 30-year mortgage, Buying a Home, first option lending, first option mortgage, first time home buyer, Home Loan, home mortgage, Mortgage, mortgage education, refinance, refinancing