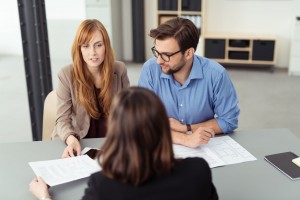 If you're thinking about buying a new home or refinancing the one you already have, it's a good thing you're reading this blog. As we near the end of 2016, we've got plenty of facts and figures to report about home sales, mortgage rates, and the state of the economy. So, let's jump right into the current housing climate.
Your October housing summary
According to a recent CNBC article, new single-family home sales rose in September, pointing to sustained demand for housing even as data for August showed slower sales. Existing-home sales rose strongly in September, too, propelled by first-time buyers, reaching a 34 percent share — a high not seen in over four years.
As of the end of September, purchases of new homes rose a little over 13 percent. Low mortgage rates are feeding much of this confidence. Freddie Mac reported the average 30-year fixed-rate mortgage was 3.52 percent in the middle of October, down from a 52-week high of 4.01 percent. Sales have especially climbed in the Northeast and Midwest, with steady gains in the South and West. It looks like we're finally climbing out of the housing bust, thankfully.
Home sales in September 2016
According to the National Association of Realtors, the median price of houses sold in September (by region) were:
Greater West: 1.25 million home sales, with a median price of $345,400
Midwest: 1.32 million home sales, with a median price of $184,500
South: 2.16 million home sales, with a median price of $204,000
Northeast: 740,000 home sales, with a median price of $261,600
In a recent Zillow Home Price Expectations Survey, large-scale investors are expected to sell off the majority of homes in their portfolios over the next three to five years, boosting homebuyer confidence and potentially contributing to a smoother market in 2017 and 2018.
Your 2016 economic summary
According to the U.S. Department of Labor, the economy added 156,000 jobs in September, which is good but dramatically lower than the gains seen in July and August of about 263,000. The unemployment rate was practically unchanged at 5.0 percent.
The U.S. economy has been slowly recovering from the depths of the recession in 2008 and 2009, and it seems to finally be getting back on track for a booming third quarter in 2016. But the current presidential election may play a big role in next year's economic outlook.
Should you buy or refinance?
According to Freddie Mac's weekly mortgage rate survey, 30-year mortgage rates are holding low at 3.47 percent nationally, on average. Both 30-year mortgage rates and 15-year mortgage rates are down roughly 50 basis points (0.50 percent) since the beginning of the year. Analysts and prospective homebuyers called for higher rates in 2016, but didn't get it. In a nutshell, current mortgage rates are the lowest they've been in recent history, and the market is ideal for refinancing. If you purchased within the last year, or if your mortgage is more than a few years old, you may want to look into refinancing.
The Mortgage Reports states that home loans today cost about $445 per month for every $100,000 borrowed, not counting escrows for taxes and insurance or private mortgage insurance. That amount is a little bit higher than it was in July, August, and September. So, to sum things up, it may be wiser to refinance your current home instead of buying something new. Or, you can wait and see who wins the election in November, which will undoubtedly affect home sales activity.
Have you decided whether you're going to buy or refinance yet? First Option is always here to help. Get in touch with us anytime, or connect with us on Twitter and Facebook.
Tags: economy, housing, housing trends, mortgage rates