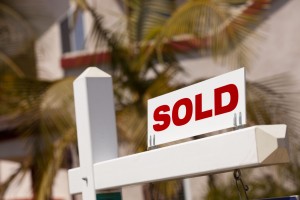 Spring homebuying season is officially underway and expectations are high that this will be the best spring for the U.S. housing market in several years.  The months of April-June typically account for more than
40%
of all home sales annually thanks to fair weather and families looking to make a transition during their children's summer breaks. So what is in store for the 2013 season?
Tight Inventory Fuels Price Increases
Inventory currently stands at a 12-year low. Patient sellers are waiting on the sidelines as housing prices march upwards waiting to maximize on their investments and new home construction is struggling to catch up with demand. Couple this with the reduction in foreclosures on the market, and eager buyers may be finding themselves in bidding wars on the available inventory.
Interest Rates Remain Low
Many experts predict that interest rates will maintain their lows throughout the year, although many are expecting rates to creep up ever so slowly as we enter into the latter part of 2013.  Most, however are expecting rates to remain below 4% for spring selling season.
Cash Investors Crowd the Market
According to the NAR (National Association of Realtors), about 30% of all home sales are cash offers each month. Much of this can be attributed to a strong investment market, especially in areas that were hit hardest during the housing downturn. Markets like Portland and Phoenix are seeing steep competition from cash investors, even as housing prices soar to their highest levels since 2007.
Buying is Still Cheaper than Renting
Even as housing price increases are outpacing rental increases, the incredibly low interest rates and home values still far below their highs in 2006-2007. Buying a home is now 44% cheaper than renting one nationwide. Even if you do not qualify for the best interest rate on the market, buying is still proving to be cheaper than renting for most people.
If you are looking to purchase this homebuying season, First Option Mortgage can help. Simply fill out our Fast Response form or give us a call at 888-644-1999.  Our experienced mortgage professionals would love to sit down and discuss your needs. We look forward to hearing from you!
Tags: 2013 Housing Trends, best time to buy a home, Everyday Living, first option lending, first option mortgage, house hunting, housing market statistics, mortgage lending