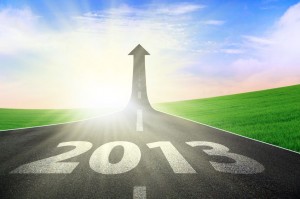 At First Option Mortgage, we pride ourselves on remaining at the forefront of real estate and mortgage strategies and developments. We believe our clients deserve to be as well educated, so we use this blog to pass our industry knowledge onto you. To commemorate the end of another year, we've compiled some of our top mortgage and real estate stories from 2013.
Closing can be one of the longest and most agonizing parts of the mortgage process. Whether you're purchasing your first home or tenth, we outlined four tips to make it as smooth as possible.
Many homeowners refinance, but most don't fully understand the process until they're in the middle of it. This guide can prepare you for obtaining a new mortgage with better rates.
It sounds like a no-brainer, but paying off your mortgage early may not always result in the savings people expect. We assembled the pros and cons to help you decide if it's a sensible decision for you.
Homeowners love to read those four words. Since the recession, the housing market has gradually become strong, once again. 2013 revealed that trend shows no sign of stopping.
The Home Affordable Refinance Program has saved millions of Americans thousands of dollars each year, since launching in 2009. The new iteration of HARP is on the horizon, and we revealed what's likely to stay the same, and what will change.
Inventory remains low in the housing market. This is, of course, good news for anyone hoping to sell their home, though it has certain implications for both builders and prospective home buyers.
Are you moving into an expensive housing market? You're not alone. We created a guide for people hunting for a home in a city where most of the real estate seems to be beyond their means.
2013 was a strong year for the housing market, and economists have already predicted how that growth will continue into the near future. If you're considering buying or selling in the next few years, this forecast is especially pertinent to you.
If you're currently planning to purchase, refinance, or learn more about mortgage rates, simply fill out our Fast Response form. Our experienced mortgage professionals would love to sit down and discuss your needs. We look forward to hearing from you!
Tags: 2013 Housing Trends, government assistance, Government programs, house hunting, housing market statistics, interest rates 2013, mortgage education, Real Estate, Selling Your Home