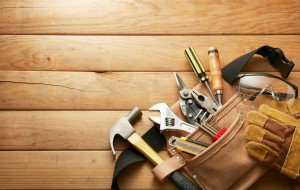 If you own a home, you need tools. Whether you want to make routine repairs or prefer to avoid common issues in home inspections, a good set of tools is a must-have for any homeowner. It's very easy to get scattered and acquire tools on a piecemeal basis. Here, though, are 11 must-have tools that any handy homeowner should have in their workroom or garage.
Toolbox
Invest in a sturdy toolbox. Not only will you need it for moving your tools around, it will also prevent them from getting scattered throughout your home. Don't just leave your gear in a drawer or on a workbench. Treat it right. You use your tools to care for you home; get a toolbox so you can care for your tools.

Tape measure
"Measure twice, cut once" is a common saying in carpentry for some very good reasons. Almost all of your home improvement projects are going to need good measurements, and noting the dimensions of a piece of furniture, a doorway, or a room can save you a lot of grief when moving around large pieces like tables and couches. A fairly standard tape measure is ¾ inch wide and 16 feet long, and you'll use it in just about every project you undertake.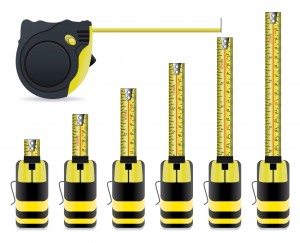 Claw hammer
As a homeowner, you'll pound in nails and you'll remove nails. You'll tap the surface to adjust them slightly, and whack them soundly so they move or shatter. A claw hammer is an iconic tool for a reason, since you'll probably get this tool out fairly often. Invest in a hammer on the sturdier side with a steel head. Some high-end models come with rubber shock-absorbing handles, but those are not nearly as essential as a reliable heft.

Screwdriver
Along with nails, you'll constantly be dealing with screws. A comprehensive set of screwdrivers that can deal with all sizes of screws is necessary for any toolbox so you can take apart or maintain home electronics large and small. You'll be ready to install or remove air conditioners, radiators, and light fixtures with these, and you'll be ready for any size or shape of screw.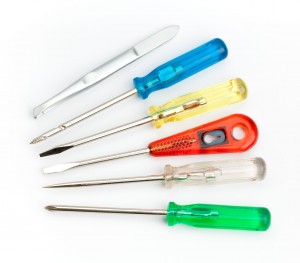 Crosscut saw
Like the claw hammer, the crosscut saw is another iconic tool, and its reputation is earned. If there are any trees in or near your yard you might need one of these. You'll cut through branches, two-by-fours, and other bits of wood with this well-known tool. It only does one thing, but you'll be surprised at how often you have to reach for it.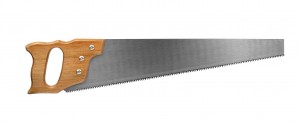 Cordless drill
A drill is more than just a drill. Depending on the head you're using, it can drive screws, sand surfaces, stir paint, and, of course, make holes in surfaces. You'll use this in everything from large carpentry projects to just putting a shelf on the wall. A cordless drill is more expensive, but the added convenience and safety is always worth it.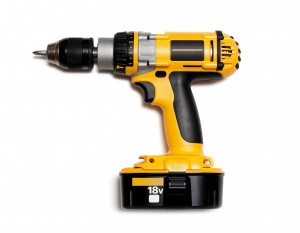 Vise grip
These adjustable pliers bite down on surfaces and lock them in place. If you need something held tight and your two hands free, a vise grip is your best friend. They're also handy for removing those nails, screws, and bolts that just don't want to come off.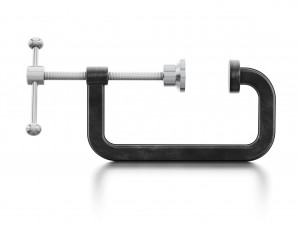 Torpedo level
Crooked pictures or sloping surfaces are probably not something you want in your home, and a level is precisely what you need to avoid them. A simple torpedo level consists of small tubes of glass filled with liquid and air bubbles, and this simple tool of air and water can save you hours of grief when you're trying to get that one picture just right.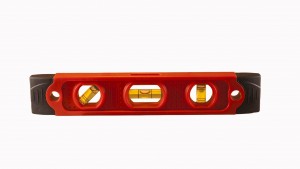 Adjustable wrench
Unlike screwdrivers (where it's ideal to have a comprehensive set), a single adjustable wrench is likely to meet most of your needs when it comes to nuts and bolts. For exceptionally involved plumbing projects, you'll likely need a pipe wrench, but if you're building a starter toolbox, one adjustable wrench will do fine.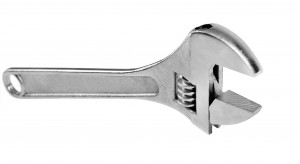 Stud finder
Unless you want blank walls, you're going to need a stud finder. Nails and screws don't hold well in drywall, so make sure that shelves and pictures are secured to the solid sections of the wall. Solid sections that you found with this device.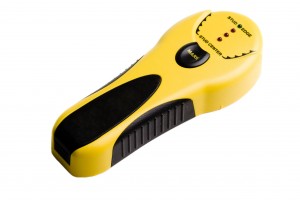 Duct tape
Duct tape fixes all kinds of things, at least temporarily. It covers holes, fixes rips, and is a tried-and-true ingredient in more than a few craft projects. If you need to fix something temporarily: Reach for the duct tape, a necessary tool for all homeowners.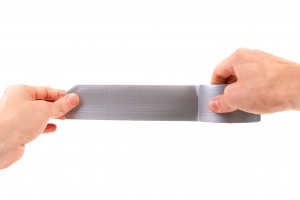 What tools do you find the handiest? Share with us on Twitter or Facebook, and if you're looking to fix up your home to sell it, reach out to us using our quick contact form.