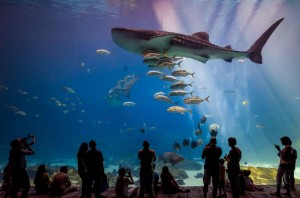 You can live in a place your whole life and never really know it—or you can move there and feel behind the curve about everything from highway names to history. Whether you're a Georgia resident born and raised or someone who just decided to buy a home in Atlanta, we've got you covered. These are 10 of the most interesting facts you probably never knew about Hotlanta.
1. Why's it called "Hotlanta"?
Actually, if you've spent 5 minutes outside in Atlanta in July, you know why it received the nickname. What no one knows, actually, is where the nickname came from in the first place. Some say it actually refers to the vibrant nightlife; others claim it started 150 years ago after the city's 1864 fire; and a few point to the Allman Brothers' song, "Hot 'Lanta," which debuted in 1971.
2. Like a Phoenix Rising from the Ashes
Chicago's known for having a great fire, and it did, a devastating one, but Atlanta was razed and burned completely to the ground during the Civil War. Of course, it rebuilt itself afterward, which is why Woodruff Park features "Atlanta from the Ashes," a statue of a phoenix reborn.
3. (Almost) Every Street Is Peachtree
Or so it seems. Atlanta's main street is called "Peachtree," but dozens of others share the name, or use some variation of it.
4. World's Busiest Airport
Given the number of larger cities throughout the world, this is quite a claim to fame—and one the Hartsfield-Jackson Atlanta International Airport has held since 1998 using passenger traffic. In 2005 it hit a new milestone: Becoming the busiest in the world for its number of take-offs and landings.
5. The Georgia Aquarium Started at The Home Depot
Atlanta is known for having a huge and impressive aquarium. It's not widely known that the whole thing started with The Home Depot. Bernie Marcus co-founded The Home Depot in Atlanta, where the company quickly became successful enough to expand nationally. Marcus wanted to give something back to the community of Atlanta, and in 2003 he announced his gift: the Georgia Aquarium. Thanks to his $250 million donation, the aquarium opened in 2005, debt free.
6. The City Was Originally Called "Terminus"
Atlanta began as a settlement at the end, or "terminus," of a railroad coming from Chattanooga. The name, obviously, didn't stick, but the settlement did.
7. An Ankle Injury Resulted in Gone with the Wind
Margaret Mitchell was only known as a reporter in Atlanta until she injured her ankle and had to leave The Atlanta Journal. While recovering, she wrote a column and then, at the prompting of her husband, her first and only novel: Gone with the Wind.
8. The City's Investing in Bicycles
Or, bikeways, to be more precise. Urban developers in Atlanta have been working on the city's "BeltLine" for a few years now, planning to connect the whole city by public parks and multi-use trails. The project bills itself as being "among the largest, most wide-ranging urban re-development programs currently underway in the United States."
9. World's Largest Bas-Relief Carving
Stone Mountain, just outside of Atlanta, is renowned among geologists for being one of the largest blocks of granite on the planet. It's also famous for having the largest bas-relief carving on its north face. The image features Stonewall Jackson, Robert E. Lee, and Jefferson Davis.
10. 36% of the City Is Covered by Trees
Atlanta earned the nickname "City in a Forest" for a reason. It boasts the highest percentage of tree canopy cover of all the major American cities, in part due to its hundreds of parks.
If you're about to move to Atlanta, or just wanting to buy a new home here, we think you've chosen a great city to live in. First Option is based in Atlanta and proud to call it home.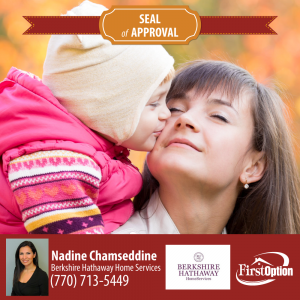 We work with the best realtors in the area, including Nadine Chamseddine from Berkshire Hathaway. She would be happy to help you through the home buying process – call her today!
If you'd like to know more about local mortgage rates, buying a home, or refinancing, simply fill out our Fast Response form or call our local branch at (770) 226-5800. Our experienced mortgage professionals will sit down and discuss your needs. We look forward to hearing from you!
Tags: Atlanta Mortgages, Georgia Mortgage, Real Estate