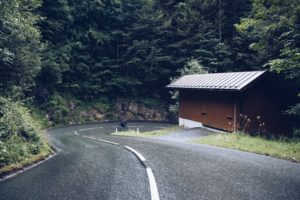 Our homes are renovated constantly, our lawns mowed weekly. Yet the thought of fixing up an old shed might make some of us think twice.
We leave our tools there! Meanwhile, they hold more rust than the gardening tools inside.

What if you could repurpose that shed into something useful, like ten different ways to repurpose your shed into something useful.

Hen House
Nothing's better than fresh eggs! The idea of building a hen house might sound difficult, but it's one of the easiest ways to repurpose your shed.

All it takes is a little bit of space, some reclaimed wood and wiring, and you have yourself a  chicken coop! Fill the bottom with some crushed corn-cob and bird feeders-and of course, the birds-and you've just swapped your shed in for a hen house.

There's a useful guide here to get you started!

Clubhouse
Sheds are surprisingly warm in the winter time. Building a second room in even a basic shed is doable. Get creative with the sort of room you want, adding tables, bookshelves, or even a bed. Consider it like your home away from home!

Minimalist enthusiasts have been making houses from sheds since the beginning of time. Look at this story of how a family turned their barn into a guest bedroom.

Hobby House
Sheds can hold a variety of things, so why not make those something you're passionate in? For an art studio, store easels and paints, or maybe even clay for a traditional pottery barn. A shed can easily hold a work table and an assortment of artistic objects.

Or you could even turn it into a storage for your personal hobby. Stamp collecting or a game room are great examples of luxurious hobby houses, right in your backyard.

Library
If your shed doesn't have any leakage, a library could be the perfect thing to turn your barn or storage unit into. Use reclaimed shelves or build your own with reclaimed wood. You'd be surprised the amount of books you can store in even the smallest shed.

Garden Shed
You could repurpose your old shed into what it's intended for-gardening, but greater! Add some plots and pots to garden on the go. You can maximize space by hanging repurposed items to the side of the house-an old tire or some watering cans, using them as makeshift pots.

Bonsai gardening is incredibly therapeutic, and the trees take up very little space. A garden shed is an ideal place to start your own bonsai gardening, and you can start here!
Home Office
Depending on the size, your shed can be repurposed into an office. Electricity is crucial for an office, so make sure your shed has some electronic component. With a desk, some cabinets, and your own professional creature comforts, you know have a close by spot for conducting business.
Kennel
If you own outdoor dogs, you might be hesitant to allow them in the house. So why not repurpose your shed into a dog trotter? Most pens nowadays come portable to allow moving from place to place. Just add food and watering bins to make your very-own self-sufficient kennel!
Doityourself.com has an excellent tutorial on upgrading your shed into a kennel. You can read that here!
Barbecuing Porch
Close behind baseball, Barbecuing is America's second-favorite pastime. How easy is it to better your outdoor parties with an indoor centerpiece. Add a porch nearby, storing all your cooking implements inside your shed as a luxury cookery.
How's that for getting the party started?
Garage
Sure, most sheds won't be able to fit a car. However, storing bicycles, kayaks, and smaller items in your shed might be the perfect way to give your main garage some extra space! Fishing gear, equipment, and tools are some extra things you can set aside, and you don't even need to repurpose it.

Greenhouse
Take your gardening and repurposing to the extreme with your shed! Switch out the roof with some glass paneling. Add a trellis, some work plots, and with a little bit of love you now a fully-sustainable greenhouse.
This method is by far the most complicated. There are several factors to take into account when converting your shed into a greenhouse. If you'd like to learn more, here's an excellent read on what to look out for.
Your shed has untold potential, and it's all in that little space away from home. What you do with it, of course, is up to you. So be creative with it, and be sure to share with us your personal shed renovations on Facebook and Twitter. We'd love to share the transformations you come up with!